NEWS
Jermaine Jones Gets Kicked Off 'American Idol'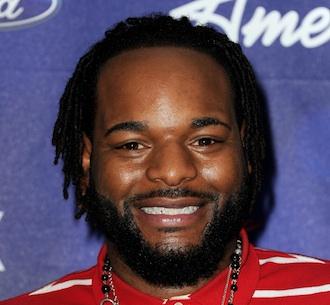 Well, it's official! Last night on American Idol, contestant Jermaine Jones was disqualified after producers discovered that there were outstanding arrest warrants against him.
OK! NEWS: JERMAINE JONES REVEALS ON TWITTER THAT HE'S LEAVING AMERICAN IDOL
Technically, he was kicked off the show prior to last night's episode. Producers Ken Warwick and Nigel Lythgoe confronted him about the matter on Tuesday.
Article continues below advertisement
Ken told Jermaine, "You were incumbent to tell us the truth about all of this, and it appears that you just haven't on any level."
Jermaine said, "I didn't want to get judged. I didn't want to get penalized for anything that happened in the past."
Perhaps it's even more bittersweet since Jennifer Lopez, Randy Jackson and Steven Tyler gave Jermaine a last-minute spot during the male semi-finals.
OK! NEWS: AMERICAN IDOL RECAP — 2012 TOP 12 PERFORM & JERMAINE JONES RETURNS MAKING IT A TOP 13!
Ken and Nigel continued by explaining that they really can't feature anyone on the show who has active warrants out against them.
Jermaine added, "Nobody was fighting. Me and one of my other friends had a disagreement, um, ...but it was not like fist fighting, like...anything like that."
Despite his explanation, he was sent packing and told the producers, "Thank you so much for the opportunity and everything."
What do you think? Did the producers make the right decision in disqualifying him or should he have been able to continue with the competition? And should Idol have aired this confrontation?