NEWS
Jessica Alba Gives Teens Advice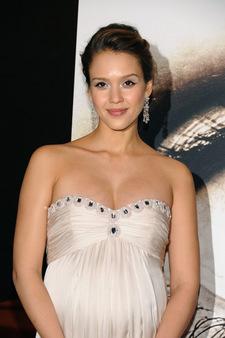 Jessica Alba is well on her way to becoming a new mom, but the 26-year-old actress has some advice for young girls when it comes to guys. "Boys are awful... They are made of nothing but hormones until they're 20 or 21," she says in an essay for the book If I'd Known Then: Women Under 35 Write Letters to Their Younger Selves, "It's fun to have a crush, but don't think it's forever... And use birth control and condoms please."
Article continues below advertisement
Though, it seems that some people are saying she's hypocritical for saying this considering she is pregnant and unmarried. But it isn't the first time Jessica's been called a hypocrite. Last year, she came under fire for saying she felt unconnected to her Latina roots. "Throughout my whole life, I've never felt connected to one particular race or heritage."
But the actress has since started singing a different tune and hopes her baby has some Latino traits. "I'm excited for my baby to be brown... I just shave to believe the dark gene is going to survive. Cash and I are like, please!"