NEWS
Jessica Biel Makes Musical Debut in "Guys and Dolls"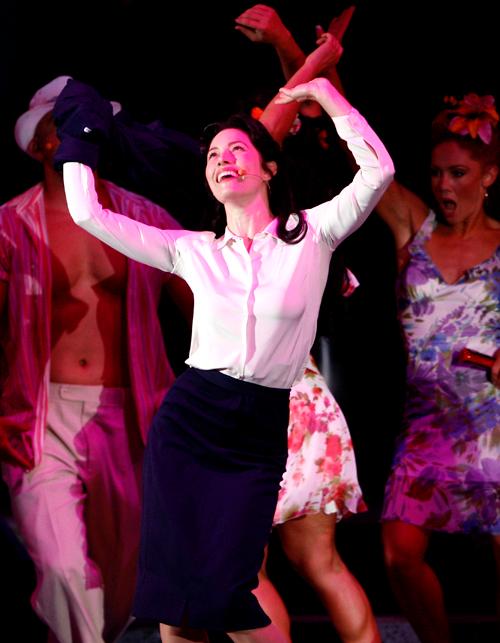 Jessica Biel made her musical theater debut this weekend in a special concert version of Guys and Dolls, presented by the Los Angeles Philharmonic at the Hollywood Bowl.
The 27-year-old movie actress sung her way through the part of Sarah Brown, a missionary in Manhattan who goes up against a gang of gamblers and falls in love with one of them.
"I haven't really done anything like this," Jessica told the Associated Press after a dress rehearsal Friday. "Well, I did one thing in college. In college, I did a concert version of 'Tommy' when I was in college. But, other than that ... ."
Article continues below advertisement
The role was a big leap from her character in Powder Blue, a tough stripper.
"No, definitely not what you would think to go from 'this' into this," Jessica replied when asked about the stretch from role to role. "But that's the fun of this world. That's what I love about this job. You get to do something like that and then you go completely extreme to the other side of it, and terrify yourself in some other way. It's really about terrorizing myself."
So will she be heading to the Great White Way someday?
"Oh, yeah. I would love to," Jessica revealed. "Literally, that is one of my eight-year-old dreams. That's like my little eight-year-old inside me is cartwheeling around, thinking about that idea."
CHECK OUT THE VIDEO AND PICS BELOW!