NEWS
Jessica Simpson Reveals the Hardest Thing About Pregnancy: "Giving Up My Macallan 18 Scotch!"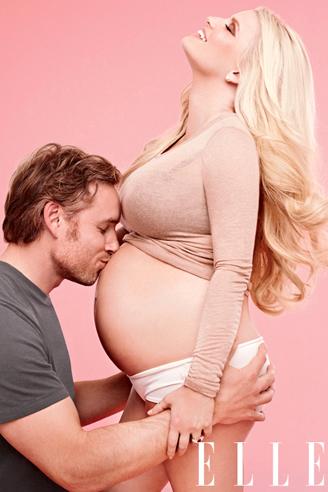 Jessica Simpson wasn't worried about the huge belly, the backaches or the sore feet when she found out she was pregnant. The only thing that popped into her mind was the thought of giving up alcohol!
OK! GALLERY: JESSICA SIMPSON KEEPS ROCKIN' HER BABY BUMP!
Jess, who just revealed in Elle's April issue that she's expecting a baby girl with fiancé Eric Johnson, said she knew right away that she was pregnant. How? She had no desire to go out drinking with her friends.
Article continues below advertisement
"We were going to go all-day drinking, ride our bikes, hang out," the Fashion Star mentor tells Elle. "But I started feeling this overwhelming guilt. Why would I feel guilt at the idea of going out and having cocktails with my friends?"
Right away, Jess figured something was off and decided to take an at-home pregnancy test, which determined she was in fact expecting. That's when she knew she'd have to make some lifestyle changes.