NEWS
Jessica's Dad: Honor is the Prettiest Baby Ever!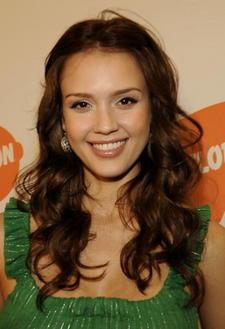 Jessica Alba and Cash Warren's baby girl, Honor Marie is well – an honor for the actress' father Mark. Though he had been in Florida on business late last week, he flew home immediately to California so he wouldn't miss the birth of his granddaughter.
"She's got Jessica's complexion, her hair, her eyes. She looks like Jessica when she was a baby," Mark tells Latina Magazine. "I thought Jessica was the prettiest baby I had ever seen, but I was wrong."
Article continues below advertisement
Mark did admit to being a little shocked by the entire birth. "I never thought that I would cry so much. The fact that this little girl came out of my daughter's stomach, it blows my mind," he exclaimed, adding that he wasn't nearly as emotional when Jessica's brother Josh Alba's first child was born. "Somehow, this was different," he said.
He also tells the mag that baby and mother are resting at their Los Angeles home with Cash, his dad Michael Warren, Jess' mother and a nanny, while he headed back to Florida.
"This is my father's day," Mark says. "We have such a blessed family."