NEWS
Jimmy Fallon Graduates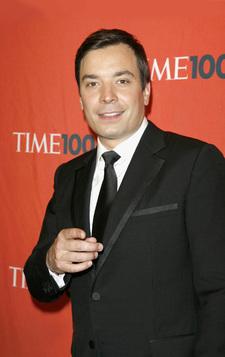 It's never too late to educate yourself, and Jimmy Fallon is showing just how smart he is by finishing the college degree he started pursuing 17 years ago, reports the AP.
The Late Night host started college in 1992 at the College of St. Rose in Albany, N.Y., but left in 1995 one semester short of finishing to head out to L.A. to pursue his career.
Now that he's got that career firmly in hand, Jimmy will pick up his diploma and speak on Saturday at the College of St. Rose commencement at the Saratoga Performing Arts Center.
Article continues below advertisement
And no, he's not getting his Bachelor's in comedy: Jimmy started as a computer science major but switched to communications. The college says he earned his degree by presenting a portfolio of his work.
Congratulations, Jimmy!