NEWS
Jon Gosselin's Kids Could Fix His Finances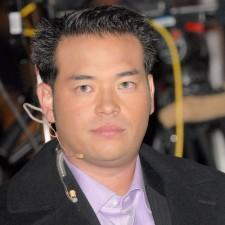 Jon Gosselin's financial worries are fading now that he has come to a private agreement with TLC, which must be a big relief for the unemployed reality star. If Jon now wants to start making some money, he has the opportunity — but only if he's willing to let his kids do the work.
OK! NEWS REPORT: JON GOSSELIN & TLC SETTLE LAWSUIT
The divorced husband of Kate Gosselin can now breathe easy because TLC won't be suing him for all he's made, now that they've reached their agreement, a source told FOX411.
Article continues below advertisement
"Jon is feeling very relieved right now," a source close to Jon told Fox411. "He didn't have anywhere near the money that TLC could have demanded for his breach of contract, so their negotiations worked out for him."
But Jon can do one better if he lets his eight little children back on the TLC reality show that used to be known as Jon and Kate Plus 8!
"It will be different from Jon and Kate Plus 8," the source said. "The kids may be off camera, they will be filmed less and talked about more to fill in story lines. There will be no exploitation, but the kids have truly missed the camera crew, and Kate would love to reunite them all."
OK! HOT GALLERY: REALITY STAR JON GOSSELIN ESCAPES REALITY IN MAUI
While Jon is doing better financially, he's finding himself to have less supporters around him.
"Most of his friends gave Jon the benefit of the doubt and believed his stories last year, but they are cutting ties," the source said. "One of his closest confidantes is now referring to him as 'the father of the year,' in regards to his lack of interest in the kids' daily lives."