NEWS
Kanye & Girlfriend Split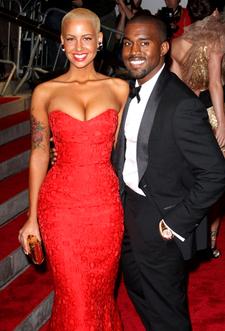 All you single ladies with a thing for Kanye West, start lining up: after rumors that he'd split with music video model Amber Rose, the rapper's team has chimed in to confirm the breakup.
"They are no longer a couple," says the rep.
The buzz began as the couple hadn't been seen out and about together since the Met Gala a few weeks ago. However all seemed to be going fine between them as they shopped at American Apparel together yesterday.
Article continues below advertisement
Who says exes can't shop for hoodies together?