NEWS
Kate Hudson: "I Don't Know if I'll Marry Again"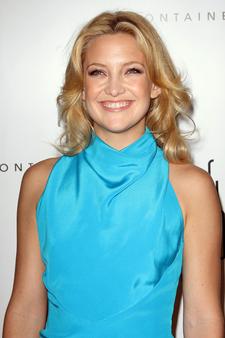 In her new film Bride Wars, Kate Hudson plays a young woman who's life becomes totally obsessed with planning her perfect wedding. But in real life, the actress, 28, says she's a little more gun shy.
"I don't know if I'll ever get married again," she tells Extra. "I don't know...It depends on who you end up with."
Hudson married Black Crows frontman Chris Robinson when she was just 20. The couple, who have a son, Ryder Russell, divorced in 2007. Despite the split, Hudson says she has nothing but love for her ex.
Article continues below advertisement
"I don't regret a second of my marriage...Thank God for Chris," she says. "He made me partly who I am...We had a great time. We love each other deeply. We have an amazing son."
They say hindsight is 20/20. If she did ever tie the knot again, is there something Kate would do differently this time around?
"I'd probably go on a honeymoon because we didn't get to go on a honeymoon...It was Christmas time and I had to go right to work," she recalls. "That'd be the number one thing."
And with Christmas just weeks away, Hudson says she plans to spend her holiday in the snow--lots of it!
"Every year we go to Colorado because we grew up there and we ski," she explains. "This year, I think I'm going to do something different for New Year's. I think I want to go someplace warm, but I might just have to go back home to New York."
When asked if she would ever want to work with her famous mom, Goldie Hawn, Kate said, "Yes!...I really do want to work with my mom...Just to spend a good year of our lives doing something together, I don't think you get to have the opportunity to do that very often with your parents."