NEWS
Kate Hudson: Single and Loving It!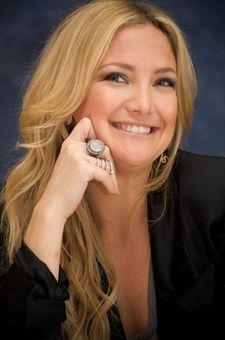 Kate Hudson won't be cozying up with anyone special this holiday season. In fact, the Bride Wars star says she's just fine with her party-of-one status.
"I'm actually enjoying being single right now because I really never have been," Hudson told pal and fashion designer Stella McCartney--who interviewed her for In Style Magazine's January issue.
Kate, 29, who infamously dated Owen Wilson and Lance Armstrong, tells the mag, "I feel good in relationships. I enjoy them, so I feel my best when I'm in something solid. But it's also the first time I've ever taken a step back and gotten a new perspective."
Article continues below advertisement
"So," concludes Hudson, "I've made a conscious decision to try and stay single as long as possible."
According to pal Stella, Hudson has "always been in demand" when it comes to the Hollywood dating pool. But right now there's only one man the actress is completely devoted to: Ryder, her son with ex-husband Chris Robinson.
Hudson says she plans to take a break next year from her busy work schedule so that she can spend more time with her son, who turns 5 next month.
"When he climbs into bed with me, wraps his arms around me and says, 'Mommy, the sun's up! It's a beautiful morning!' I'm sorry, do I really want to go to work then?" she asks. "No!"