NEWS
Kate Winslet: I Was Fat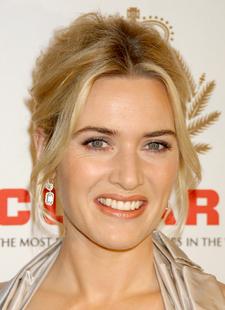 She's one of Hollywood's most acclaimed actresses, but growing up, Kate Winslet thought her chances of making it in the movies were slim.
"I was fat," Kate, who weighed nearly 200 pounds as a teen, tells the December issue of Vanity Fair. "I didn't know any fat famous actresses. I just did not see myself in that world at all."
And that feeling has stayed with the 5-foot-6 star through adulthood. "Once a fat kid, always a fat kid," she says.
Article continues below advertisement
Female Hollywood stars often feel the need to stay thin to compete in thte movie business, something the British beauty, who was nicknamed "Blubber" as a teenager, certainly experienced.
CLICK HERE for OK!'s gallery of stars who have overcome body image issues.
"After Titanic, the press wrote endlessly about my weight. So, for a while, I thought I had to conform, and I dieted and I got really thin," she has said.
While the Revolutionary Road star is less strict about her weight these days and fluctuates between a size 6 and 8, she still feels the sting of being a chubby child. "You know why I fear people's judgment? Because I know they're judging."
For more on Kate's struggle with her weight, pick up the new issue of OK!, on sale everywhere Thursday!