NEWS
Kathie Lee's Back on TV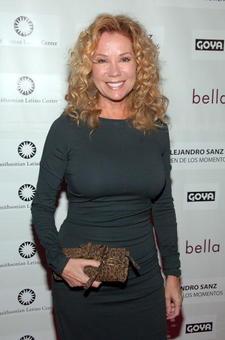 No more sleeping in for Kathie Lee Gifford!
Eight years after leaving Regis Philbin's side on Live With Regis and Kathie Lee, the hostess is set to make her morning show return on the Today show, starting on April 7. Kathie Lee and Matt Lauer made the exciting announcement on air Monday morning.
"It couldn't be worse timing, in some ways," Kathie Lee quipped. "I'm eight years older, 10 pounds heavier and half-an-inch shorter — just in time for HD television."
Article continues below advertisement
The 54-year-old will co-anchor Today's fourth hour, from 10 a.m. to 11 a.m., with Hoda Kotb.
Kathie Lee, who served as a Good Morning, America correspondent in the '80s, chit-chatted with good ol' Reege on Live for 15 years before departing in 2000 to spend more time with her family, husband Frank Gifford and kids Cody, now 17, and Cassidy, 14. She was, of course, replaced by Kelly Ripa.