NEWS
Keith Urban Reveals Who the Next 'American Idol' Winner Will Be. See for Yourself!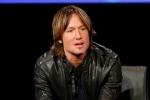 American Idol judge Keith Urban is pretty sure the girls are going to finish in the top spots this season! "All I can say is…it's absolutely a girl's year to win, in my opinion," he told Hollywoodlife.com. "I want to see the emergence of great artistry, male, female, it doesn't really matter, but definitely the girls are stronger. I don't know why that is. It's just one of those things. The girls were just incredibly strong this year."
Article continues below advertisement
Watch: The Best American Idol Audition This Season
So who does he think has the best shot at winning the whole contest? That would be early frontrunner Kree Harrison! "Certainly Kree is an extraordinarily gifted singer in an unusual way because she's so effortless in the way she sings. There's nothing over the top, sort of big theatrical—there's nothing theatrical and large about her as a performer."
Keith is so impressed with Kree's talent that he compared her to the mega-successful singer Adele! "She has this incredibly authentic voice in the same way that Adele has that incredibly authentic voice and I just believe her when she sings. So she's definitely a contender."
OK! News: See Who Will Be Derek Hough's DWTS Partner
Now that Kree's been chosen as one of the top ten girls on American Idol, fans will just have to wait until next week's live show to see her perform again.