NEWS
Kelly Clarkson to Join New Moon?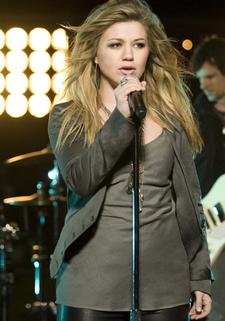 Kelly Clarkson is definitely among the ranks of adoring fans who gobbled up the Twilight series, and now the buzz is her song "Did You" could be included on the soundtrack for New Moon, EOnline reports.
The song seems to fit perfectly with the theme of love lost, with lyrics like "Did You ever care for me? Did you ever believe in me?/Did you ever love me?" but studio execs are playing hard to get. Summit Entertaiment tells E! there are no plans to use the song and other sources say director Chris Weitz hasn't even started to look at music for the movie.
Article continues below advertisement
(CLICK HERE to read OK!'s cover story this week, "New Moon Secrets Revealed")
Kelly revealed her love for Edward Cullen in her blog in January, writing: "Finished the Twilight books (so did my mom and sister) and we cannot wait for the next movie New Moon. Do not judge us, we cannot help ourselves. Now my sister and I are going to read a classic The Divine Comedy. Although it's a classic it doesn't have Edward Cullen in it so I pray it holds my attention. Ha!"
We can't, and won't judge you on that one, Kelly!