NEWS
Kenya Moore's Father Confronts Her Boyfriend Matt Jordan Over His Violent Ways!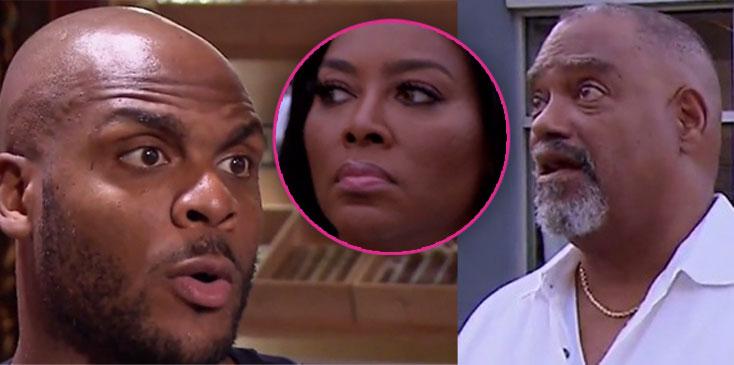 After multiple troubling incidents, Kenya Moore's father has stepped in to have a little chat with her on/off boyfriend Matt Jordan.
In a clip from next week's episode of the Real Housewives of Atlanta, Kenya's dad goes face to face with the man who broke down Kenya's hotel room door and later smashed a glass window in her garage.
Still, despite having a lengthy rap sheet, Matt told RadarOnline.com that Kenya manufactured drama for the reality TV cameras. "She would manipulate me," he claimed. "If producers said, 'We want to do a scene of you and Matt,' she would kiss me and be like, 'Baby I love you.' If they said, 'We want arguing,' we are going to argue even if we're on good terms."
Article continues below advertisement
Moreover, he insists that the garage incident was not his idea. "I was convinced it would be a good idea to do," Matt said. "She got the police report to show she has a crazy boyfriend. That really hurt. "I didn't think she would go that far and do me like that."
Do you think Kenya is faking her relationship drama for the cameras? Share your thoughts in the comments below!