NEWS
Khloe Kardashian Odom Tweets Prayers After Young Boy's Death in Lamar Odom's NYC Crash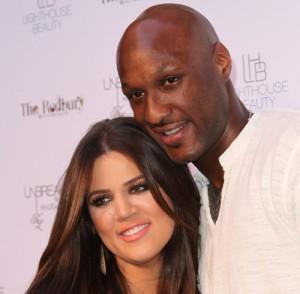 Article continues below advertisement
Unfortunately, things took a turn for the worse when the car Lamar was in hit a motorcycle which ended up colliding into a teenage boy, who later died of head injuries he sustained in the crash.
"Thank you for your support and prayers!" Lamar Tweeted, followed by, "My thoughts and prayers are with the young boys family..."
Khloe also showed her sympathy and support for her NBA hubby, writing on her Twitter page, wrote: "My heart/soul goes out 2every1 in pain from any suffering. Pray 4 all of the angels surrounding us constantly. May our spirits stay strong. Above all, love each other deeply, b/c love covers over a multitude of sins. Offer hospitality 2 1another without grumbling 1 Peter 4:8-9.
"Therefore, do not worry about tomorrow, for tomorrow will worry about itself. Each day has enough trouble of its own. Our love will give us strength! Love conquers ALL!"