NEWS
Kim Zolciak Says Atlanta Real Housewives Would Whoop NYC's Butt in a Fight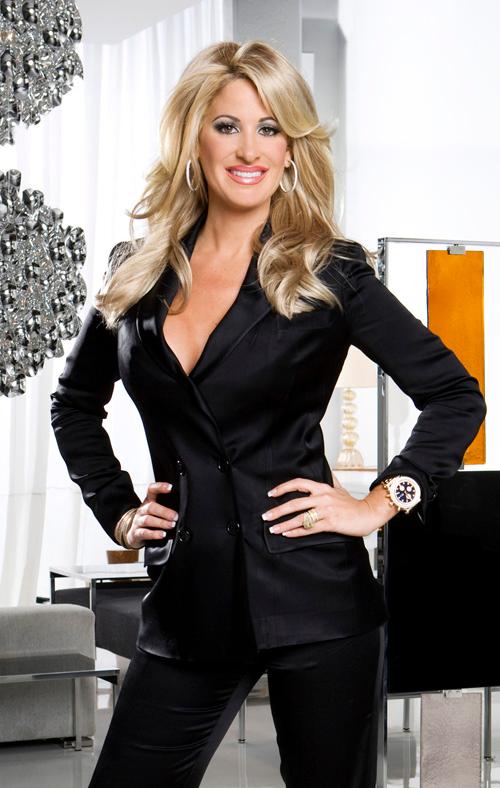 Buxom blonde Kim Zolciak of The Real Housewives of Atlanta had her share of controversy on season 1, and she now admits seeing herself on TV "freaked" her out. "Every episode it wasn't me. I freaked out. Every episode I was like 'Oh my God, what did I do? What have I done? Oh my God,' she tells PopEater in a new interview. "It was rough. But I figured in the second season you couldn't make me look any worse, so I might as well do it."
Article continues below advertisement
As for the mini-controversy surrounding that blonde hair piece — which many criticized — Kim says she's going to keep on being herself.
"I got so much heat for wearing a hair piece, which is comical because all the girls on the show wear one. I took so much I heat, I was like, I'm gonna turn a negative into a positive. I'm gonna go ahead make it work," she says of starting a wig line. "Actually, it was really difficult for me to talk about that last year. Now in just a year, I'm able to talk about it, explain my situation and why I ended up in that position and why I still do it today ... 'cause I don't really have to. It's turned into a business venture at this point."
So does she regret anything about opening her life up to TV?
"I like the show. I've learned more the last six months of my life than in 16 years! I think that at the end of the day, I have no regrets," she admits. "Has it been difficult? I didn't expect our show to be this big. Nobody did, we didn't know what we were doing. I think we put Housewives on the map. I have no regrets."
And as for the most important question: Who would win in a knock-down, drag-out catfight — The Atlanta Housewives or the Real Housewives of New York?
"The girls on my show are crazy! They would kick their ass in a heartbeat," declares Kim. "They're like out of control, I don't doubt that. These girls on the show, oh my God! I'd just sit back and watch, probably take pictures."