NEWS
Kirsten Dunst & Charlotte Gainsbourg Bring 'Melancholia' to Cannes Film Festival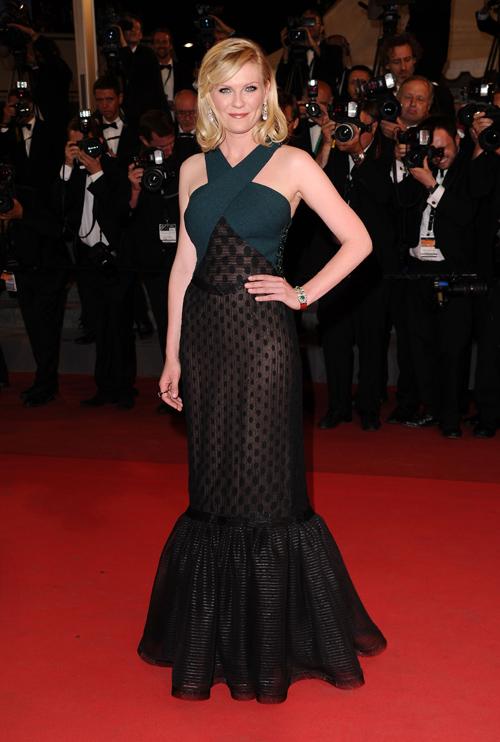 Last night, the stars of Melancholia walked the red carpet at the Cannes premiere during the 64th Annual Cannes Film Festival at Palais des Festivals in Cannes. Stars of the film Kirsten Dunst and Charlotte Gainsbourg smiled and posed for the cameras alongside their movie's director, Lars von Trier. Lars stirred up controversy at the festival yesterday after voicing Hitler and Nazi comments that essentially got him banned from the festival.
Article continues below advertisement
Despite her growing baby bump, Charlotte opted for a sheer dress that showed off her tummy and lace bra!
Check out the Melancholia trailer below! Have you seen the flick? Let us know what you think!