NEWS
Kristen Stewart to Play Rocker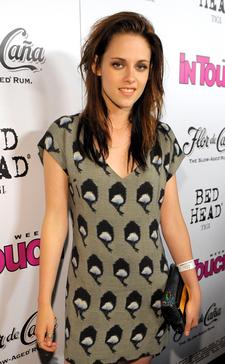 It seems Kristen Stewart is on a roll in Hollywood, going straight from portraying vampire-loving Bella in the box office smash Twilight to portraying legendary rock chick Joan Jett in The Runaways, a film based on the all-girl 1970's band.
The Runaways were formed in 1975 and went on to garner critical acclaim and a huge fan base, but only lasted four years before breaking up. Joan went on with her music into the '80s, scoring big hits like "I Love Rock N' Roll," and is still active in her career now. She'll also be involved in the film as an executive producer.
Article continues below advertisement
But don't worry, Twilight fans, Kristen's filming won't interrupt her schedule for shooting the Twilight sequel New Moon, which begins production early in 2009.