NEWS
Kristin Cavallari Invited to Marine Corps Ball on Twitter & Says She "Would Love To" Go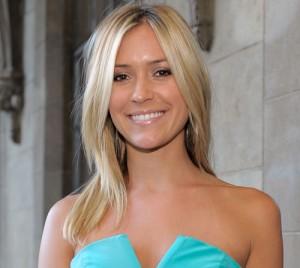 Kristin Cavallari is the latest celebrity to accept a Marine Ball invitation. The newly single reality star wasn't asked in a YouTube video, rather on Twitter, to the Marine Corps Ball in San Diego.
Maine Jonathan Burkett extended an invitation to Kristin on Twitter yesterday, writing, "Wanted to know if you want to go the the Marine Corps Ball with me in San Diego?! Would make a video but still deployed!"
Article continues below advertisement
And the reality star — who recently ended her engagement with Chicago Bears quarterback Jay Cutler — promptly replied,"Would love to! When is it?" to which Jonathan provided her with the details — Nov. 17.
"Good night need to get a little sleep. @KristinCav just made the rest of my deployment so much better! Thank youuu!" he Tweeted.
Marines asking celebrities to the ball has become a popular trend with Mila Kunis, Justin Timberlake, Betty White, Miley Cyrus and Scarlett Johansson all receiving invites!