NEWS
Ledger's Death Investigated by Feds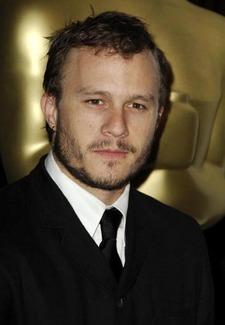 Heath Ledger's Jan. 22 death, which was caused by "acute intoxication" has raised the interest of the federal government. According to TV Guide, the Drug Enforcement Administration is launching an investigation into how Ledger obtained multiple prescription drugs that led to his death.
In a statement issued Wednesday, Ledger's father, Kim, said, "We remain humble as parents and a family, among millions of people worldwide who may have suffered the tragic loss of a child. Few can understand the hollow, wrenching and enduring agony parents silently suffer when a child predeceases them. Today's results put an end to speculation, but our son's beautiful spirit and enduring memory will forever remain in our hearts."
Article continues below advertisement
"While no medications were taken in excess, we learned today the combination of doctor-prescribed drugs proved lethal for our boy. Heath's accidental death serves as a caution to the hidden dangers of combining prescription medication, even at low dosage."
"We treasure our beautiful granddaughter Matilda as well as an unbelievably wonderful network of close friends, forever, around the world," continued the statement. "Families rarely experience the uplifting, warm and massive outpouring of grief and support as have we, from every corner of the planet. This has deeply and profoundly touched our hearts and lives. We are eternally grateful."