NEWS
Legendary DJ Kid Capri Preps Your Next Party! His Fave Music Now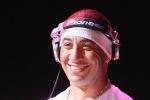 DJ Kid Capri is an absolute legend in the hip-hop world. As one of the most sought after DJs in the game, he's been playing over 200 shows a year for 20 years. Lucky us, he will spinning tonight at OK!'s So Sexy party, so we got the chance to chat with him about his reality show, SMIRNOFF's Master of the Mix, and his top music picks for this summer.
Watch: Prince Harry gets in the DJ booth and the results aren't pretty!
Article continues below advertisement
OK!: What kind of judge are you on Master of the Mix?
Kid Capri: Straightforward. I put on the poker face, and I'm a master of the craft. My credibility is at stake, so whenever I speak it has to be law. If I want them to do this one thing, you could have magic going on, you could have President Obama come, but if you didn't do what I asked you to do, that's what matters.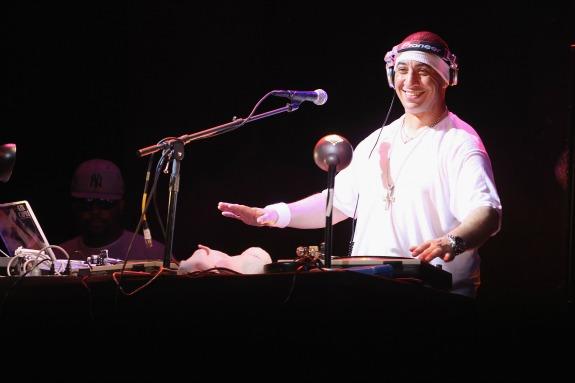 OK!: How do you read a room to tell what kind of music people need?
KC: I can walk into a crowd and immediately tells which way to go. When I'm on stage, it's like the Beyonce/Sasha Fierce thing. That confidence, that cockiness comes out. You know that these people want a certain thing and you can give it to them every time, no matter what state or country it is. There's a whole study to it. When I did Khloe Kardashian's wedding to Lamar Odom, they're Armenians, I had to find the best Armenian music out there. They weren't expecting that, but it wound up being the highlight of the party!
Article continues below advertisement
OK!: What songs always get the best reaction?
KC: It depends if you're talking new or old. For new, "Bugatti" by Ace Hood. That's a big record. "Started from the Bottom," Drake. For the older stuff, "The 900 Number," by 45 King. "Peter Piper," by Run DMC. You don't want to skip those, because people want to hear them!
OK!: Who is your favorite artist right now?
KC: I like Kendrick Lamar. He came from the underground, and now he's crossed over into saying something big. He didn't just walk through the door. He was struggling like Wiz Khalifa was. I'll give that to him.
OK!: What do you think the song of the summer is?
KC: There isn't one that won't be played out by summer, but right now, I would say "As Long as My Women Love Me."
Warning, this song is mega-explicit!
OK!: What element does every party need, besides music?
KC: A drink! laughs You need a drink, you need a crowd. You need pretty women. And a good vibe!
What do you think the song of the summer is? Which song do you include on every playlist? Are you a fan of Kendrick Lamar? Tell us in the comments or tweet us @OKMagazine.