NEWS
Lindsay Lohan: Speeding Right Before She Totaled Her Porsche?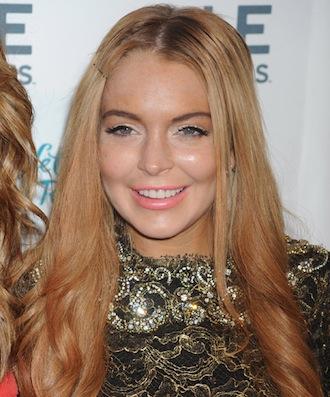 It's Tuesday, which means on any given week it's about time for a Lindsay Lohan investigative update. This time we're treated with an update regarding her totaled Porsche.
OK! GALLERY: LINDSAY LOHAN HEADS TO COURT...AGAIN
The Friday before last, Lindsay was speeding down the Pacific Coast Highway when she ran into an oncoming truck, thus totaling her Porsche, but somehow coming away unscathed. While details have been dribbling out ever so slightly about that evening, the latest from RadarOnline.com says Lindsay was the one who's to blame for the crash.
Article continues below advertisement
OK! GALLERY: LINDSAY LOHAN'S FIRST DAY OF SHOOTING 'LIZ & DICK' IN LEOPARD BATHING SUIT
"The investigation is almost complete, and Lindsay was speeding in the moments before the accident. She was probably going ten miles over the posted speed limit, which would have been around fifty miles per hour," says the source. "There were no skid marks, which indicate that Lindsay was indeed speeding and didn't have time to even hit the brakes before she crashed into the truck. Lindsay is truly lucky to be alive, and that no one else got seriously injured. Lindsay could be cited by the Santa Monica Police Department for causing the accident, but it doesn't seem very likely. The police report and investigation findings will be turned over to Lindsay and the trucker, James Johnson's respective insurance companies. Lindsay's Porsche was totaled in the accident and was a complete loss."
Considering how many motor vehicle issues LiLo's had in the past years — hit and runs, DUI's with drug possession — only ten miles above the speed limit seems rather tame for a Lohan.