NEWS
Lindsay Lohan: A Timeline of News Reports In One Day: Michael Lohan and Lindsay's Siblings Speak Out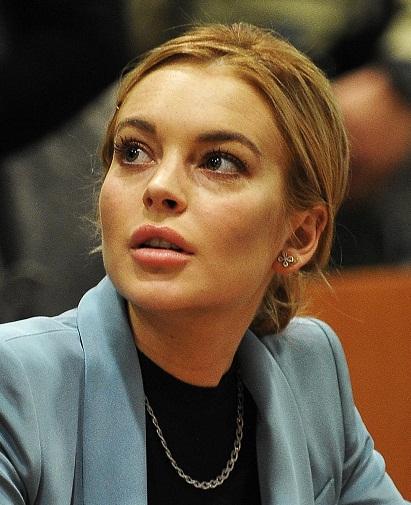 Article continues below advertisement
2) Director Bret Easton Ellis took Lindsay to task on Twitter for missing work on The Canyons, which is due out in 2013. The Tweet was actually made on Oct. 18, but became a hot topic today, perhaps because of all the commotion caused by Lindsay's father. The Tweet read: "Patrick Bateman has just headed over to Lindsay Lohan's hotel to confront her as to why she missed her f***ing ADR on "The Canyons" today..." ADR stands for Automatic Dialog Replacement, or when actors redub their own lines. Lindsay's camp says she didn't miss anything.
3) Reports surface that say there is email evidence to support Michael's claims that Lindsay's "entire team" was on board for the intervention. The email exchange is between Michael, Evan Hainey (Lindsay's manager), Dave Feldman (Lindsay's entertainment lawyer and Shawn Holley (Lindsay's criminal defense lawyer), and occurred between Sept. 23 and Oct. 18, the day before Michael's attempt at an intervention. Michael tells Hainey and Holley that Lindsay was "drinking between a bottle and a bottle and a half of vodka per day" adding, "I have seen the empty bottles and even cocaine in her room at Chateau." He also asserts that Lindsay is taking Adderall, and has been drinking while working as far back as Liz & Dick.
Article continues below advertisement
OK! GALLERY: LINDSAY LOHAN SHOWS UP FOR FASHION WEEK IN NYC WITH MOM DINA
Michael then writes: "I am asking you to PLEASE PLEASE find a way to get her to L.A. toward the end of the first week of October or the beginning of the second so we can do an intervention and FINALLY end this madness!"
Hainey confirms he is hearing the same things, and Holley, responding to Michael's request for an intervention, says "Let's do it."
Michael and Feldman planned a conference call with Earl Hightower, a well-known interventionist.
4) Lindsay's siblings, Ali Lohan, Michael Lohan Jr. and Dakota Lohan all speak out in support of Lindsay. They call their father a liar and ask him to leave them alone. Extra obtained statements from all three family members, who often stay out of the press:
Ali: "Take this as your other daughter 's plea to an absent father. I have always tried to stay out of the press because it hurts me to see how you malign my mother. But in this instance, I am breaking my silence. Please stop waging your own personal war against my family. We don't need you to intervene because we can take care of ourselves without you, as we have been all these years."
Article continues below advertisement
Michael Jr.: "I think it's unfortunate that the public had to be unwittingly invited into the lives of my family members due to my father's lies. That being said, I think everyone can understand and see why my sisters, brother, mother and I do not associate with him anymore."
Dakota: "I have no good memories of my so called father. He has never been part of my life, and needs to leave my family alone!"