NEWS
Mariah Carey Dishes on the Pitfalls of Fame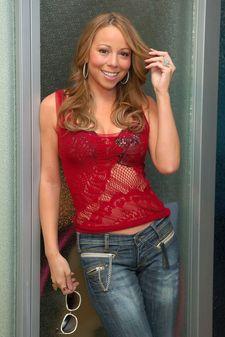 To the unassuming eye, appears to have it all: a beautiful face and a great body, millions in the bank and a shelf full of Grammy awards.
But the diva admits there's one thing lacking in her life — "You don't know who is here for the glamour, for the gossip factor," the singer, 38, tells Parade magazine. "You really just want to know that somebody loves you for you. Sometimes you feel like an ATM machine with a wig on it."
Article continues below advertisement
Of her estranged father Alfred's death in 2003, she says, "Before he passed away, he said, 'You were always a star in my eyes.' Which was very meaningful, because to a lot of people, you're really not worth anything unless you're raking in the dough and having #1 hits."