NEWS
Maureen 'Marcia Brady' McCormick Made For Country Music?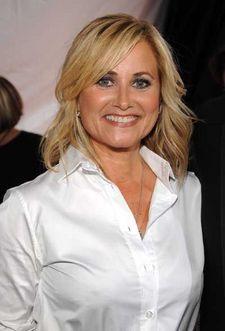 Maureen McCormick is the surprise hit featured on , CMT's reality series about celebs who want to become country singers.
Host John Rich, 34, of Big & Rich fame, called to chat from his Nashville pad.
"What surprised me about her is she's an emotional roller coaster all the time," he tells me. "She's either laughing at the top of her lungs or bawling her eyes out every ten minutes. She's unpredictable. Once you get to know her, you know that she wears her heart on her sleeve, which is a positive if you're going to make country music. You've gotta be able to tap into that stuff. I was shocked. She was able to get serious when it was time to get serious."
Article continues below advertisement
John calls her ditty The Price I've Gotta Pay For Being Me the best song written in the competition that includes Bobby Brown, American Idol's Diana DeGarmo, Julio Iglesias Jr., Sisqo, Twisted Sister's Dee Snider and Carnie Wilson. The winner will record a country single produced by John.
"It's about her life," he says. "Somebody that's been typecast like that her entire life … she's like 'I'm Marcia Brady, but I'm not Marcia Brady. I'm Maureen McCormick.' Everybody's like 'no you're Marcia Brady.' You can imagine that being your life. That would drive you nuts after awhile. You'd have to learn to deal with that."
Does the former Marcia Brady, now 51, have what it takes to become Nashville's next big star?
"Maureen proved to be a real surprise on that show because out of all the singers, she's the weakest singer but wrote the strongest song," he tells me. "In music, a lot of times the greatest song wins. Some of the greatest songs of all time were sung by people who were not the greatest singers. Kris Kristofferson is a great example of somebody who's an OK singer but an absolute genius songwriter, and had a great career."
Catch Gone Country, which begins tonight at 8pm ET/PT on CMT.