NEWS
Michael Douglas Shares His New Outlook on Family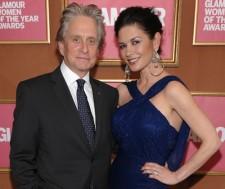 Jan. 22 2010, Published 6:24 a.m. ET
View all comments
Michael Douglas opens up to AARP The Magazine about his new outlook on family and second chances, returning to his Oscar-winning role of Gordon Gekko in Wall Street, and how he keeps his marriage to young Catherine Zeta-Jones alive. 
Two-time Oscar winner Michael is on the cover of the March/April cover of AARP The Magazine after speaking candidly in an interview about his relationship with his family.
Article continues below advertisement
and paints a rare, candid picture of his life - examining his family dynamic, his romantic relationship with wife, actress Catherine Zeta-Jones, and his appreciation of Viagra and Cialis. He also reflects on his long career as he prepares for the launch of his latest film, Wall Street: Money Never Sleeps, the sequel to the movie that earned him the Best Actor Oscar for his portrayal of ruthless corporate raider Gordon Gekko.
The son of Hollywood legend Kirk Douglas, Michael Douglas understands like few others the pressures of the business and the repercussions it can have on a family.
Michael admits that he's made mistakes as a father and in his career, but he has learned from them.
On raising his first son, Cameron, who is currently incarcerated in New York on felony drug charges, Douglas says,
"I'll assume whatever responsibilities I have to," Michael says about his first son, Cameron, who is currently incarcerated in New York on felony drug charges. "Would it have been better to have been around more? Absolutely. There were absences, and I was no angel."
Article continues below advertisement
"Cameron has a lot of life ahead," he continues. "He now recognizes his own demons and struggles."
While Cameron is on the path to recovery Michael still worries about him although he knows he is tough.
"He's a tough kid. … Still, he's in a federal prison, and you've got some big, bad boys down there," he explains.
Michael and Catherine have young children together and now that Michael has slowed his career down he thinks parenting is slightly easier.
"I think it's easier for me to be a good father," he tells AARP. "I'm not so concerned about my career ... I see the confidence my kids have got versus the struggle for confidence that I had or that Cameron might have dealt with."
Michael's latest film will be released soon, Wall Street: Money Never Sleeps, where he takes on the Gordon Gekko again —  the role that won him the Best Actor Oscar in the original. But, overall his career has slowed down and he's happy about it.
Article continues below advertisement
"I made a conscious effort, with Catherine being younger in her career, to say, 'Do what you've got to do and I'll follow you,'" Michael explains.
"My career was the most important thing in my life, followed by marriage and children. And it's completely reversed now, he says. "I never anticipated starting a family and the joy of raising kids at my age."
Michael is excited about his family's future, but as some fears he won't be able to keep up with them!
"I wince when I think I'll be close to 75 when my daughter is 16," he confides. "I'm not going to be able to physically chase the boys away."
Even now Michael claims he has a hard time staying hip for his young kids.
"I'll be watching my six- and nine-year-olds just take off on their computers. I'm looking on in complete awe; they're looking at me like I'm a dinosaur," he jokes. "Time is moving fast – it's moving really fast. I'm just trying to slow it down."
Article continues below advertisement
Part of Michael's parenting fears and attitudes about second chances comes from his relationship with his father Kirk Douglas.
"I was the product of a divorced family. My dad was always torn; he was working really hard and would want to see us, he explains. "But then, with all his Kirk Douglas passion, he'd try to be a father for a week, a summer, whatever. It was tough."
But, Michael looks to his father for guidance on how to conduct his own life.
"He's Kirk Douglas a very different person than when he was actively involved in his career, he adds. "I'm in awe to be able to watch how I'm going to hopefully conduct my next act."
While Michael looks to his father, Catherine looks to him for help.
"One thing I love about Michael, and there are many, many things, is that he gets things done," she says. "He has educated me on how to conduct a busy life without being so self-centered that everything else goes by the by."
Article continues below advertisement
Part of what makes Michael and Catherine's marriage work is that they don't have any expectations.
"We have a deep understanding with each other rather than having to worry about fulfilling one another's expectations," he says of his relationship to Catherine. "She knows what it's like to come back at night wiped out. And it's all right to have silences."
That, and Michael gives some credit to Viagra!
"At least in your head, your fire burns as brightly," he jokes. "Let's not kid ourselves. But God bless her that she likes older guys. And some wonderful enhancements have happened in the last few years – Viagra, Cialis – that can make us all feel younger."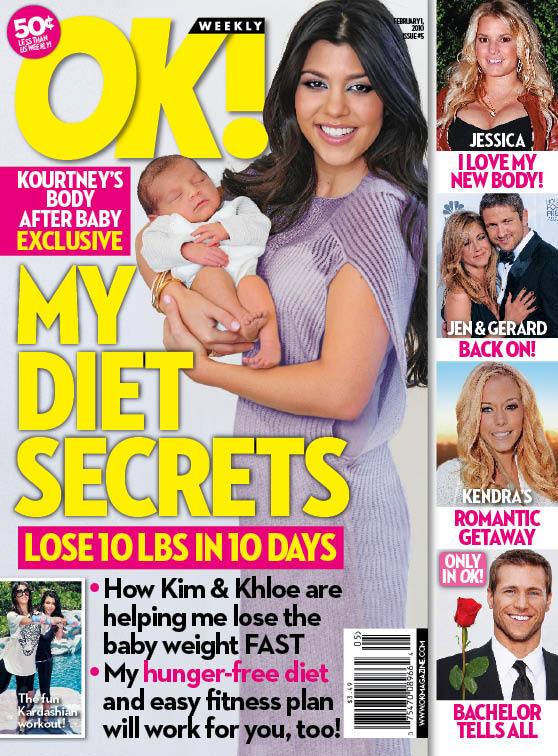 EXCLUSIVELY IN THE NEW ISSUE OF OK!, NEW MOM KOURTNEY KARDASHIAN REVEALS ALL THE DETAILS ON HOW SHE'S SLIMMING DOWN WITH HER HUNGER-FREE DIET AND EXERCISE PLAN!
•ALSO IN OK! THIS WEEK:
Jennifer Aniston: OK! reveals what's really going on with Gerard Butler.
Jessica Simpson: The singer is embracing her curves and revealing that she loves her body!
Haiti: From Wyclef Jean to Angelina Jolie to Lady Gaga, find out how all the stars are doing what they can to help.