NEWS
Michael Jackson Molestation Case Sought Secret FBI Involvement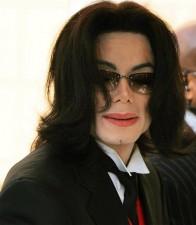 In the recent release of FBI files involving the late Michael Jackson, it has been learned that the FBI was secretly involved in the King of Pop's 1993 molestation case. According to TMZ, the L.A. Police Department Sexually Exploited Child Unit contacted the FBI in 1993 seeking help form the agency "in working a possible federal violation against Jackson concerning the transportation of a minor across state lines for immoral purposes."
Article continues below advertisement
One of the FBI files documents that MJ was riding in a train with a boy whom he identified as his cousin, TMZ reports.
"He was very possessive of boy," the document states followed by, "heard questionable noises through wall."
According to TMZ, the FBI did not limit its' range of travel in the MJ molestation investigation, making global trips as far as " Manila, Philippines... for the purpose of interviewing (names deleted) concerning their knowledge of accusations against Michael Jackson of sexual abuse of young boys," the documents state.
An FBI special agent was involved in the Manila trip, and an official for the U.S. Embassy in London was sending information to the U.S. regarding MJ's sexual exploits in England including a phone call to a teenage boy, according to the documents.
In July, 2004, a memo was drafted stating that the Santa Barbara County District Attorney's investigation produced "collateral investigative issues, some of which potentially rise to the level of Federal Violations, in the New York and Miami Divisions as well as the Los Angeles Division," the documents state.
Article continues below advertisement
The alleged misconduct was not stated.
FBI special agents from L.A., New York and Miami were also assigned to assist Santa Barbara county prosecutors in the 2005 child sexual abuse trial, where MJ was found innocent.
The FBI documents also reveal that authorities in the the Calif. town where MJ stood trial for molestation feared the venue might could become a terrorist target, TMZ reports.
Santa Maria police sought FBI involvement because "worldwide media coverage" made the town a recognizable target.
After investigation, concluded there was no impending threat to anyone's safety.