NEWS
Michael Jackson's Glove for Sale!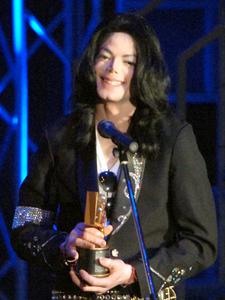 First Neverland went up for grabs and now 2,000 other personal items belonging to the King of Pop are going to auction, as Michael Jackson seems to be aiming to alleviate financial woes.
So break open that piggy bank, Jacko fans, and you could be the next owner of Michael's single, glittery glove, worn in his 1983 video for "Billie Jean." Or dig deep into your pockets and bid on the gates that once adorned the entrance to Neverland.
Article continues below advertisement
These and other posessions wil be on sale on April 21, online and broadcast live on Auction Network. The items will also be on display beforehand so fans can get an eyeful and cash in their savings.
Not all the profits are going into Jacko's pocket, however, as he's planning to donate a portion of the proceeds to MusiCares, a charity that helps musicians in need.