NEWS
Michael Lohan on Lindsay: "She's Doing Well"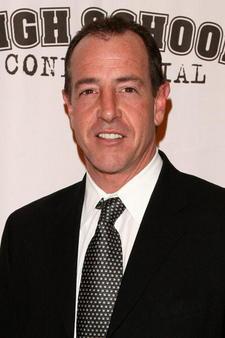 Six months after reconciling with his daughter, Michael Lohan is happy to report that he speaks with "almost every day."
"She's doing well," he tells OK! at the High School Confidential premiere.
Well on the path to sobriety that is — after a hiccup in Italy over New Year's, Michael says the 21-year-old starlet hasn't relapsed contrary to numerous reports claiming so.
"You hear rumors, you hear stories — I only believe what my daughter tells me," Michael says, adding that he's heard enough rumors in his life to be skeptical.
Article continues below advertisement
"There's some right and there's some wrong things, most of the time they're wrong," he says. "As far as I'm concerned, my daughter is on the right path and she's going to stay on the right path."
Lindsay is determined to do so herself, that she has definitely learned from her mistakes.
"I've gone through the phases that I've had to go through, so now I'm growing up and hopefully people are growing with me," she said. "I think it's an important message to send, instead of trying to be someone else."