NEWS
Mindy McCready Hospitalized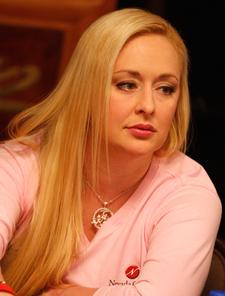 Troubled country singer Mindy McCready has been hospitalized after cutting her wrists and taking pills in what Nashville police are calling an apparent suicide attempt, according to the Associated Press.
A hospital spokeswoman says the singer is in stable condition, while her attorney had no further information and her publicist wasn't able to be reached by the AP.
The 33-year-old musician was released from jail in October for good behavior and for doing janitorial work; she was serving time for violating probation stemming from a 2004 drug charge.
Article continues below advertisement
Since her 1996 hit "Guys Do It All the Time," Mindy has attempted suicide more than once and has had legal troubles, including run-ins with the authorities for drugs. She also made headlines for her alleged decade-long relationship with baseball star Roger Clemens.