NEWS
Moving Up – With Lindsay Lohan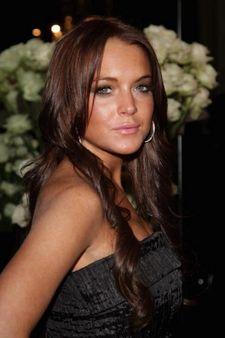 Lindsay Lohan may love the comforts of hotel living, but she does have her own crash pad here in New York City, even if the décor isn't quite finished. "We're still working on it," declares her interior designer Doug Wilson, who's back on TLC's Trading Spaces and starts a new season of Moving Up this weekend. "Lindsay basically said, 'Do whatever you want.'"
For Doug, that meant giving the actress a permanent space that could be an oasis. "I think she had a lot of black and white in her L.A. apartment, and for me that didn't really read Lindsay; it was young Lindsay as a teenage girl," he shares. "What I'm giving her is more refinement and sophistication." Doug is using part of Lindsay's anatomy for inspiration. "I want to do some special wall coverings for her utilizing her tattoos – the word 'breathe' and I think she's got a new one – but in a sophisticated way. Maybe in the throw pillows," he muses.
Article continues below advertisement
Each week on Moving Up, Doug helps new homeowners define their own design, but steers clear of mapping out every little step for them. "It's really about their personality and putting their style into it," he tells me. "If a former owner who owned the space walks in and says, 'God, it's awful,' they don't have anyone to blame but themselves."
Moving Up, season premiere, airs Saturday, March 15 at 8 p.m. on TLC.