NEWS
Naomi Judd, Hubby Mark Material-Free Anniversary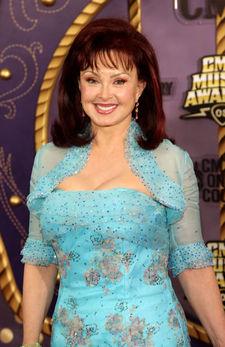 Naomi Judd recently celebrated her 30th anniversary with hubby Larry Strickland.
"You should hear the voicemail message he left me at the hotel," the singer, 63, who is mom to stars Wynonna, 44, and Ashley, 41, tells me. "He was Elvis's bass singer, so he's got this incredible Barry White voice."
She laughs, "We make a good couple because he's good for about 30 words a day, and I'm very emotional and verbally incontinent."
MORE ON:
Red Carpet Confidential
Article continues below advertisement
What's one of their core values?
"We don't do materialism. I've never owned a diamond. I don't have a housekeeper. I actually just cooked a big supper for everybody myself."