NEWS
Natasha Richardson Dies After Ski Accident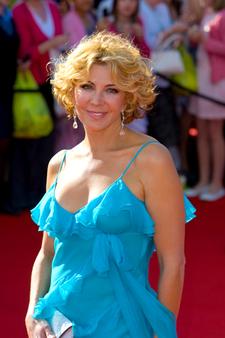 UPDATE: TMZ is reporting that the NYC medical examiner's office says Natasha Richardson died of blunt impact to the head.
A spokeswoman for the ME says the death has been ruled an accident. The cause of death is "epidural hematoma due to blunt impact to the head."
-------
UPDATE: The Associated Press reports that the New York City medical examiner's office is currently performing an autopsy on Natasha Richardson to find out what exactly caused her tragic passing. Results will be made available later today.
Article continues below advertisement
-------
Liam Neeson and his family have released the following official statement after the tragic death of Natasha Richardson. She was 45 years old.
"Liam Neeson, his sons, and the entire family are shocked and devastated by the tragic death of their beloved Natasha. They are profoundly grateful for the support, love and prayers of everyone, and ask for privacy during this very difficult time."
Natasha slipped on a ski slope in Quebec on Monday, and reportedly felt fine at first. An hour later she complained of a headache and was taken first to a local clinic and then a hospital in Montreal, before being airlifted to NYC on Tuesday.