NEWS
Nicole Richie Hospitalized for Pneumonia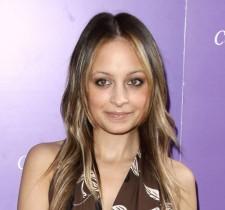 Nicole Richie said she wasn't feeling well in court on Monday and it seems she was definitely speaking the tuth under oath: TMZ reports that Nicole's rep said she is now being treated for pneumonia in L.A.Nicole is being treated at the Cedars-Sinai Medical Center in L.A.
The mom of two and girlfriend Joel Madden was granted two restraining orders on Monday against the two paparazzi she claimed caused her car accident.
Article continues below advertisement
In court this week, Nicole recalled calling Joel, who she mistakenly identified as her husband. Since they're not legally wed, the restraining order will not cover him.
"I called my husband and was hysterical. My mother had driven me to the hospital…" she testified. "I understand the thing about the paps it is what it is. There is a difference between shooting from long lenses and getting right on me and stalking. They follow me all the time. I've seen them. More than 20 times. They are always there. I encountered them within days after the accident. They are always together. A team. One is doing the yelling and one is taking the pictures. I've seen two or three times after the accident, until I got a restraining order."