NEWS
Nicollette Sheridan: Marc Cherry "Abusive & Appalling"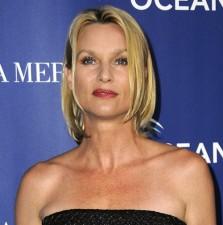 On the heels of reports that Nicollette Sheridan is suing Desperate Housewives creator Marc Cherry for assault and battery, the actress has released a statement to OK!, calling his behavior "nothing short of abusive and appalling."
A statement to OK! from her lawyer reads:
"Nicollette worked very hard on the show and was a model employee. Mr. Cherry's behavior towards Nicollette was and is nothing short of abusive and appalling. The lawsuit is not something Nicollette wanted to do, it's something she felt compelled to do. Nicollette asked ABC for help and protection from Mr. Cherry's abusive behavior, and ultimately, ABC was not willing or able to provide that protection. Sometimes the only way that a safe and normal work environment can be created is when a hard-working person like Nicollette stands up for herself and her rights, and in doing so help protect others who have had to work in a hostile environment.

We expect the case to be hard fought, and it will not be a surprise if ABC and Mr. Cherry try to depict Nicollette to be something other than a team player and long-standing industry professional. She put her heart and soul into the role of the Edie character, a character that she truly enjoyed playing."
OK! NEWS: NICOLLETTE SHERIDAN SUES DESPERATE HOUSEWIVES CREATOR
Article continues below advertisement
Nicollette is suing Marc for assault and battery, gender violence and wrongful termination for more than $20 million. In the lawsuit, she claims he created a hostile work environment from the beginning of her time on the show, "behaving in an extremely abusive and aggressive manner toward the individuals who work on the show."
The actress claims during the fifth season, the situation between her and Marc escalated.
MORE ON:
Nicollette Sheridan
On Sept. 24, 2008, Nicollette claims he physically assaulted her after she questioned him about something in the script.
"Cherry took her aside and forcefully hit her with his hand across her face and head," according to the lawsuit.
Nicollette isn't the only housewife mentioned in the suit.
The legal papers document that when Marc disovered Teri Hatcher complained about him to his superiors, he said, "I hope Teri Hatcher gets hit by a car and dies."
Nicollette also claims she was killed off the show unfairly.
Nicollette — who played Wisteria Lane's bad-girl, drama queen Edie Britt — was one of the original cast members of the show.