NEWS
No Will & Grace Spin-off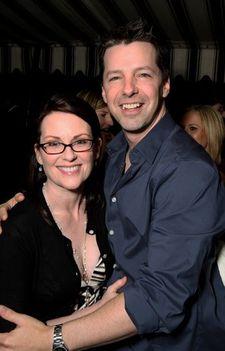 OK, this is kind of bummer news.
A couple of months ago, there was some hype that former Will & Grace co-stars Megan Mullally and Sean Hayes were set to star in a spin-off of the hit comedy.
The pair would revise the kooky and lovable duo for a series that could make it to the NBC comedy lineup as early as Fall 2009.
I spoke with Eric McCormack, who starred as one of the title characters of Will & Grace (you should know which one!) for the series entire eight year run, and he told me there's no spin-off in the making.
Article continues below advertisement
"To my knowledge, there's no talk of that, it's all just a fun rumor," said Eric, who's about stars in the new dramedy, Trust Me, premiering Jan. 26 on TNT.
But rumors sometimes do come true, right, Eric? Here's hoping so!