NEWS
Swim Yourself Slim: OK! Fitness Expert Nora Tobin On How Your Pool Can Be Your Gym
Swim yourself slim before this summer is over with Nora Tobin, nutrition and performance specialist, fitness consultant for Four Seasons and Belmond hotels, Shape and OK! Contributing Editor and Wilhelmina model.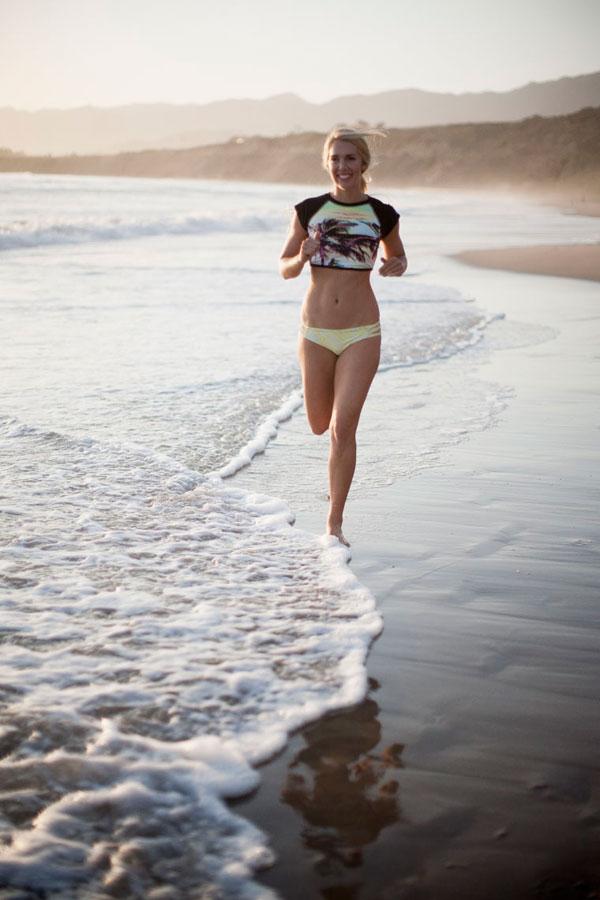 Swimming is fantastic exercise that offers incredible mental as well as physical benefits. A highly efficient method of burning calories (and one that doesn't give your body a beating, like pounding the pavement on a run can), swimming can help boost your metabolism and tone your body, fast. As an added bonus, working out underwater — with no access to texts, emails or even conversations — has a calming effect that makes swimming a great stress reliever. So dive in to your new favorite routine!
Article continues below advertisement
The 25-Minute Swim Workout
Torch fat and boost endorphins with five intervals of five minutes each.
Interval 1: Warm up with any stroke. Go at a slow or moderate pace to ease your body into the workout.
Interval 2: Increase speed to 80 percent of your maximum effort. Do not worry about distance.
Interval 3: Grab a kickboard. With your gaze fixed straight ahead and core engaged, kick fast.
Interval 4: Turn onto your back and hold the kickboard above your head. Stretch your arms and kick as hard as possible, keeping your hips elevated and core engaged.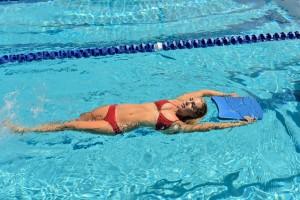 Interval 5: Cool down using a stroke of your choice.
Brooke Burke-Charvet
How does Brooke Burke-Charvet, model and mom of four, stay committed to fitness? With a calendar: "I always pencil in my workouts so I'll really do them," she's said.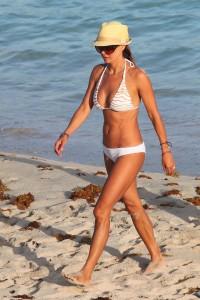 Nutrition Tip: Fill 'Er Up!
After a calorie-torching swim, don't forget to refuel with a protein shake or a meal within 30 minutes — a crucial step to help your body burn fat and build lean muscle.