NEWS
Oasis Splits After Noel Gallagher's Sudden Exit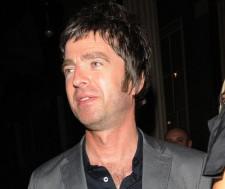 The relationship between brothers, and founding members of British rock band Oasis, Noel and Liam Gallagher has always been one fraught with tension and fighting, but it all came to a head last night with Noel leaving the group following a backstage fight in Paris.
The brothers Gallagher got into it with each other before they were to take the stage at the Rock-en-Seine festival, causing them to cancel their performance and the remaining shows left this summer.
Article continues below advertisement
Following the bust-up, Noel posted the following statement on the official Oasis site:
"It's with some sadness and great relief to tell you that I quit Oasis tonight. People will write and say what they like, but I simply could not go on working with Liam a day longer."
Earlier this summer, at a concert in London's Wembley Stadium, Liam laughed off rumors of an impending split, saying, "We've only just f--ing started!"