NEWS
OK! Exclusive: What Nicknames Did 50 Cent's Co-Stars Call Him On The Set of Their New Show Power?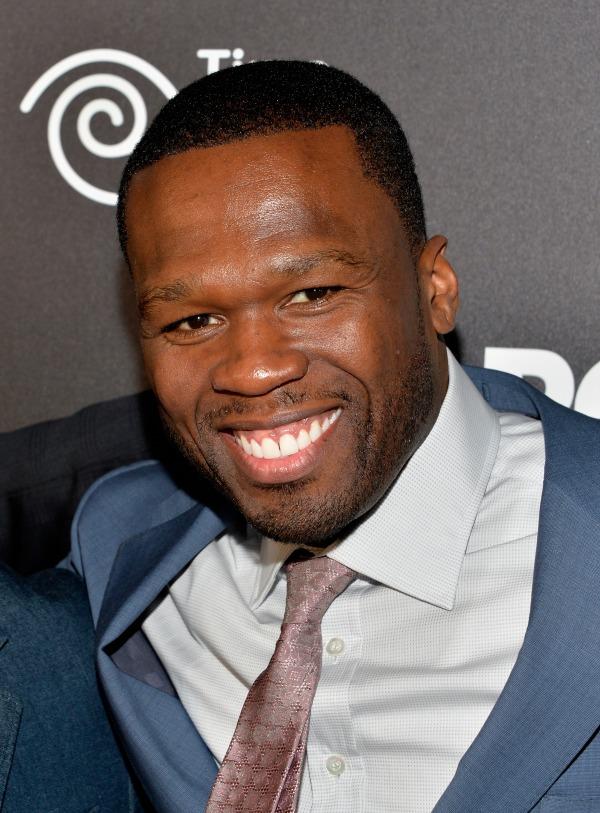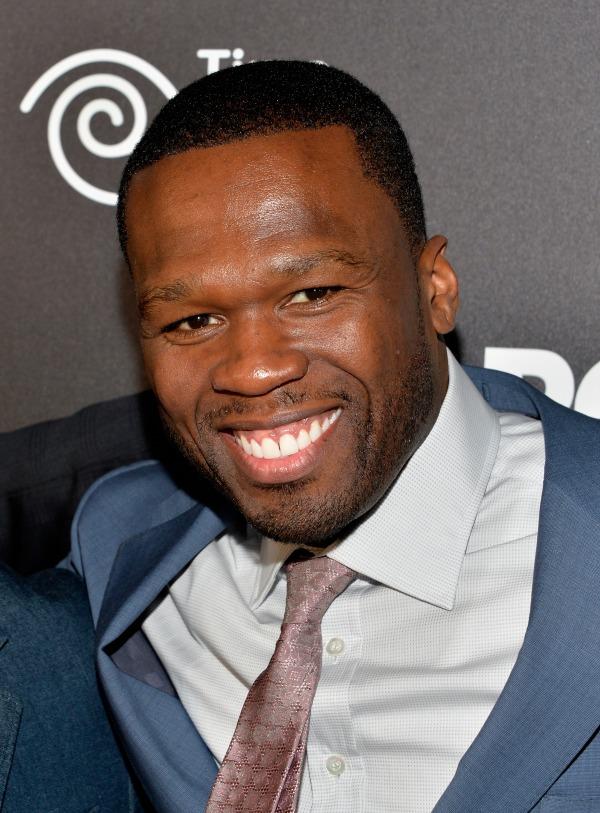 If there has ever been an appropriately titled show, it's the new Starz drama Power, which debuts this Saturday, June 7 at 9 p.m. ET. We sat down with executive producer 50 Cent, who also has a role in the show, as well as stars Omari Hardwick and Joseph Sikora and showrunner Courtney Kemp Agboh, who has previously worked on shows like The Good Wife, to find out how much music plays a role in this show, how men and women handle power differently and what name 50 went by on the set of the drama.
Article continues below advertisement
The show focuses on Ghost (Omari's character), a super rich guy that has it all, including a nightclub for only the fanciest and wealthiest people in New York. However, it's also a front for his humongous drug-dealing network. The drama flashes back and forth between the glitz and glamor of the club scene and the grit of the street.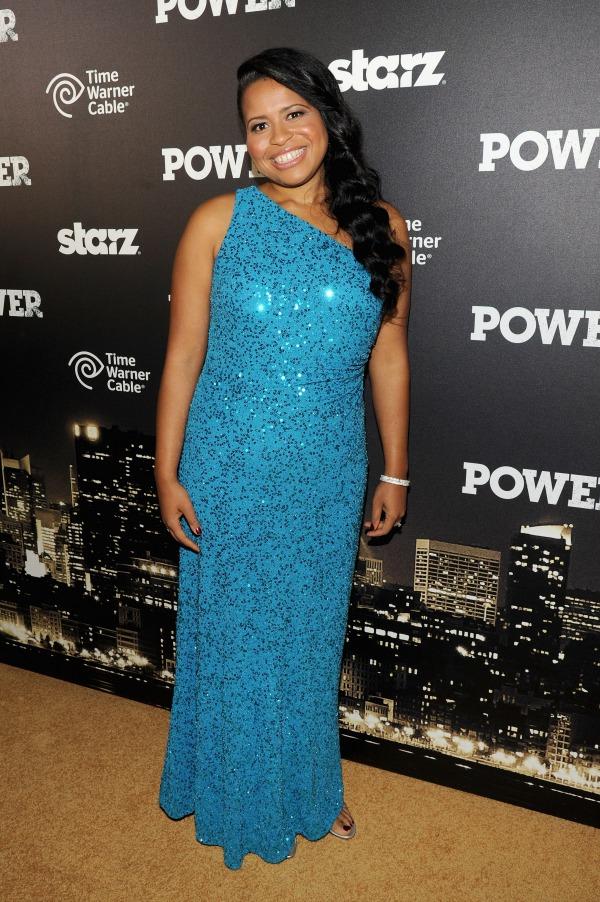 So how exactly did this all come together to be one of the buzziest new shows of the summer?
While 50 wanted to develop a show that was "really gritty, something that had a different energy to it," it wasn't until he teamed up with Courtney, who was working on a separate idea for a show, that the creativity was really ignited. "When you're going to meet a superstar? You have no idea what to expect," Courtney explained. "It's like, 'Oh I'm taking a meeting with 50 Cent today ha ha ha, let's have a laugh.' And then it was like, 'This is a friend that I didn't realize I was missing,' that just snapped into place."
Article continues below advertisement
The two had a great working relationship from the start. "It was so cool because I would get a chance to talk about things that I've seen that would almost be laws of how things go," said 50 of the show's writing process. "Courtney would listen and listen and then she would go, 'Oh say that again!' You're with someone where you have the ability to communicate with them really easily and you don't dread that they're calling at some point."
This shouldn't come as a surprise, as Courtney explains why 50 is not just a rapper, but a true storyteller. "People think of musicians, they think of the performance aspect. But it's not about the flow, it's about the poetry. It's about the actual writing and creating a scene. This is one of the greatest storytellers we have," she says, motioning to 50.
Article continues below advertisement
So how big of a role does music play in this show?
"Immediately I was thinking about how music would almost be like a play in the show, at points the music would say things that the scene was saying," 50 recalls. Courtney and 50 were able to work together even when they were working separately. Once she had the outline developed, he got to work on making the music. "I tried to create music that matched who the characters were. I didn't know where the music would actually go, but I created 11 songs while she was still writing."
That music then became her soundtrack while writing the show. "I was listening to that music so it's infused in the story. This music that he had, that I was listening to, it's not 'In Da Club', it's this incredible R&B, Curtis Mayfield, soulful sound that was really driving me," said Courtney.
PHOTOS: See adorable pics of Evelyn Lozada's new baby boy Leo
So when they found out the show would be filmed in NYC, 50 immediately knew what the theme song would be, and presented it to Courtney in a very unique way. "He kidnapped me," she laughed. "We had dinner, and he was like, 'I'll give you a ride home' and he drove me around the city in the back of his car, blasting 'Big Rich Town' and I was like, OK well my organs are not where they used to be because his speakers are so crazy. When I got out of the car, I felt like I had been transformed because I can't say in music what he can say, but the soul of the show was fully communicated in it. That we could be able to not be in the same body and yet be able to be in the same place. And it's one of the best songs I've ever heard."
Article continues below advertisement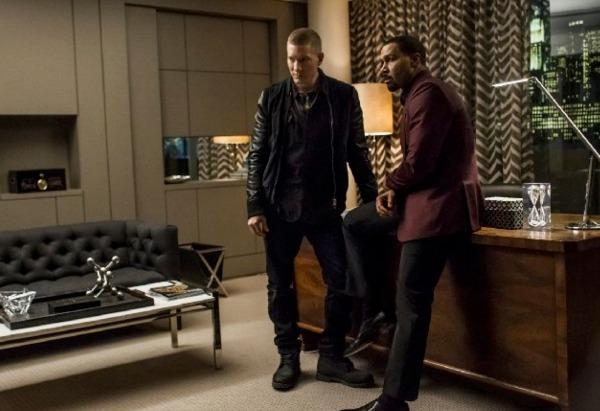 And that wasn't the only adventurous drive around town this cast had...
When stars Omari and Joe were paired up in an audition, they also felt a connection right away. "I think the dynamic between Omari and I was really a huge deciding factor, we got along instantly at the audition and it's been a really great relationship," Joe reveals.
Cut to one week before they started filming the show, where Joe and Omari are driving around in the middle of the night creating their characters' backstories. Instead of doing their "research" for the show by sitting in fancy booths, indulging in bottle service and hitting the dance floor at Manhattan's finest clubs, they took to the streets of Queens. "We did some street work," Joe reveals. Omari explains, "Both of us have done enough clubbing in our life. But we both like whiskey and Joe and I are old souls. 50's an old soul, Courtney's an old soul, so whenever you get an old soul, they know how to really drink. Proper drink. Not quantity of consumption, quality of consumption. So we had some moments of that, without the club aspect."
OK! News: Athletes who have complained about their salaries
Instead, Omari called Joe one night at 11 p.m., knowing he was thinking too much about the character and even second guessing himself. "I felt he was itching to figure this guy out so I say, 'You know what Joe? Let's just go ride. Let's go to south side Jamaica where these kids would've grown up.' We might've driven until 3 in the morning. And we saw some teenagers that shouldn't have been out there, that looked like Tommy (Joe's character) and Ghost as teenagers."
Article continues below advertisement
So did they stop and talk to any of these potentially real life Ghost and Tommy's? "With me in the car too, they would've been like, 'Who's this cop?"'Joe laughs. "That's true! He was already getting into the character enough though that they probably wouldn't have felt the cop thing because he was starting to really bleed into the guy, but we both have," Omari confesses.
A few of the stops on their late-night tour? "We were looking at laundromats and saying, 'Oh that's where we first washed our money,' we found my character's 'house'," Joe remembers. And then they really got down to the details. "Joe actually pointed to a house and said, 'Oh you lost your virginity there.' He was creating," Omari explains. They kept those visuals for 7 months throughout the entire shoot, which included that horrendous east cost winter. "This winter had a big personality and you'll see that on the show," Joe says. "There were times where we couldn't get the lines out because it was so cold." "You just realize, my lips don't work in this weather!" Omari exclaimed.
OK! News: These fans might like their teams just a little bit too much
Ok, but when everyone's lips were working, how did they address their executive producer and co-star on set: does he go by Curtis? Is he 50? "I call him Jackson 5. I'm not big on the Curtis. I try sometimes, I tried the Curtis thing," Joe reveals. "I call him 50 or 5, sometimes I call him Ferrari. He's also not precious. But 50's been used so much, I think Joe and I are trying to be different and find our own nickname for him," Omari admits.
Article continues below advertisement
So what is the deal with Omari's character, Ghost, and how did this Power player come to be? Courtney reveals he is, "A combo platter of me, of Curtis and his early background, his ambition, and also my dad because my father grew up with nothing. He used to dance on the street for money, that's what he and his sister did in order to have enough money to buy lunch. My dad never sold drugs, but the hustle's the hustle. And the American dream is the American dream."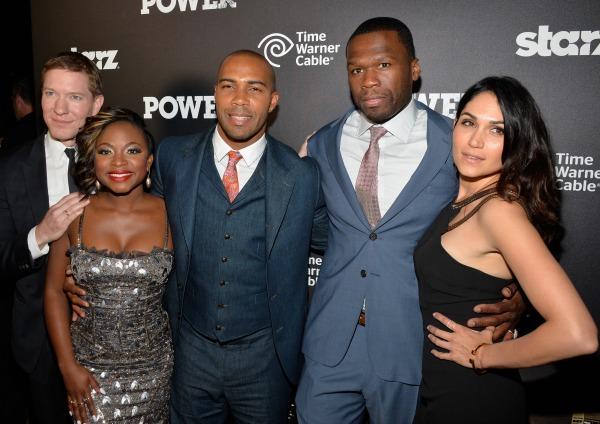 Power struggle
And what quality better illustrates the American dream than power? So with 50, one of the most powerful entertainers around and Courtney, a female showrunner, how do they perceive the way men and women handle power?
Courtney broke it down: "Women cannot be totally direct because what happens when a woman is totally direct too often, people stop listening to her. So what you have to do a lot of the time is be a better listener. Men who are listeners usually look soft, but women who are listeners can therefore nurture a person into doing what you need them to do. You have to think about what is this persons needs, what is their want and where does it align with my need and want? How can I convince them that in fact doing what they want to do anyway will just help me out." Spoken like a true woman who knows how to use her power!
WATCH: Omarion's tips for the perfect date night
To prove her point even more, 50 agreed and explained how it worked on set between them. "She's going to be cool about the little things you ask to change as long as she gets ultimately what she wants in the outcome and then the show becomes good because she hasn't made those compromises."
Power premieres Saturday night at 9 p.m. ET on Starz.
Will you tune in to Power? What's your favorite acting role that 5o Cent has done? Tell us in the comments below or on Twitter @OKMagazine.