NEWS
OK! Exclusive: Brandon Boyd Opens Up About His New Sons of the Sea Album, Living in the Moment and Why He's Ready for Babies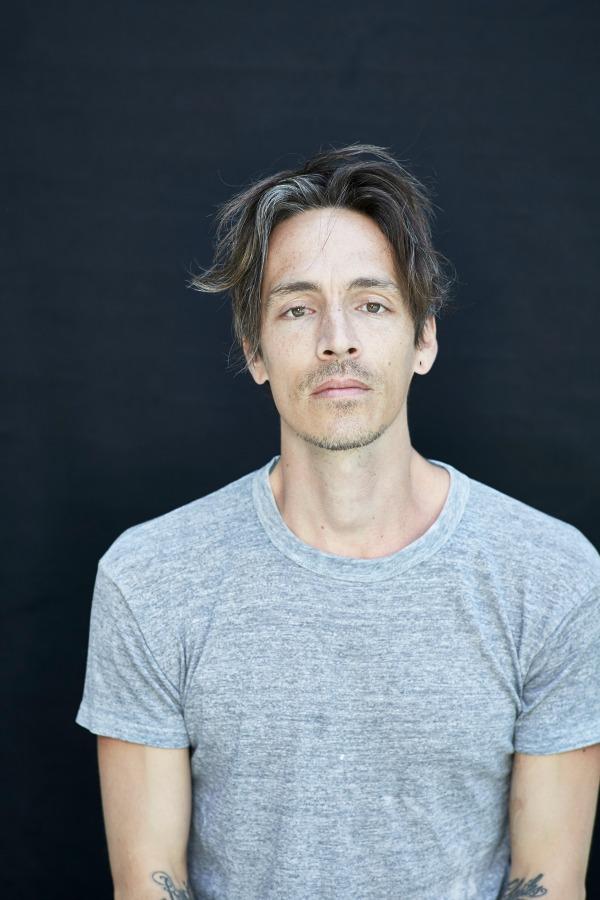 If you're in need of a new fall album, look no further. In fact, even if you're not looking you've just stumbled upon some ear candy. Incubus frontman Brandon Boyd has just released a new album as Sons of the Sea, and it is iPod-ready. Put it on, let it sweep over you, and thank me later.
I got to sit down with Brandon at the OK! offices for a thoroughly enjoyable and insightful interview. Check it out below where Brandon reveals his writing process, his love for zombie films and that he's ready for babies(!).
Article continues below advertisement
OK!: Let's talk about the new album. I loved it by the way. I feel like it is one of those that you can put on and relax. I'm wondering about the recording process, where did you record it? In my mind it was a studio that had views of the water.
Brandon Boyd: It was a very sort of traditional recording studio in Los Angeles, no windows. You lose all track of time. But I live near the water and so I'm constantly drawing inspiration from the ocean. So if you are hearing it in there it is probably because the ocean is my most consistent muse.
OK!: Do you write when you are surfing or in the water?
BB: All the time.
Photos: The albums we'll probably be seeing at the 2014 Grammys
OK!: How do you do it? Do you get back to the beach and type or sing it into your phone?
BB: Sometimes. You know, for the most part "writing" for me, especially songs, is a matter of obsessively, unconsciously processing thoughts, and memories, and intentions and desires. They occasionally will collide with a melodic structure of some kind, and what's cool is you can do those things while you are riding your bike or swimming in the ocean or walking down the street. Sometimes I've run into people before and they are like 'Are you okay'? And I'm like 'Yeah I'm great, why?' And they're like 'You look like you are spacing out'. Because I am. I have this really cool idea in my head and after a certain point I'll go to my phone and put it down in some version or another. Then from there I'll take it to my laptop and put it down in some crappy demo and then it makes its way to a professional recording studio. When everything is pointing in the right direction it ends up on a final album. The fact that there are 10 finished songs here is a product of like twenty or thirty random ideas; some of them have coalesced and others have fallen by the wayside. It's a fun process, but it is very much a process.
Article continues below advertisement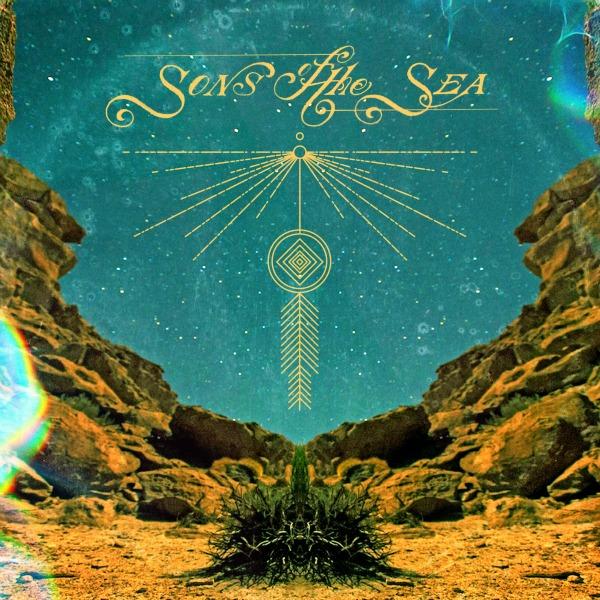 OK!: That's a gorgeous cover by the way.
BB: Thank you, it is an artist named Bruno Borges he is from Sao Paolo Brazil, and my girlfriend actually was looking on a design blog, and she was like 'Look at this kid's artwork'. I was like 'Whoa this is cool', I just wanted to like have a piece of his artwork at my house. Then it occurred to me, I had been obsessively controlling every aesthetic avenue of my recent career with the book, and the songs and all these things. I was like, this is the perfect opportunity to let go of one portion, and maybe if all goes well highlight a really talented artist, because his stuff is amazing. Really really cool stuff, all of it.
OK!: So you did a smidge of outsourcing on that one?
BB: Yeah I haven't met him in person yet, we have been talking a lot online, but we are going to Brazil this winter with Incubus to do a concert, so hope to meet him when we go to Sao Paolo.
OK! News: Katy Perry and Ron Burgundy will be at the MTV EMAs
OK!: I want to talk a little bit about the book too. How do you get in those same sort of trance-y things as far as art goes? Or is it sort of like just art time, just music time, do you compartmentalize or is it all the same?
Article continues below advertisement
BB: It all just sort of spews forth, pardon the expression, and then I do my best to facilitate the spewage, and make room for that kind of effect.
OK!: That is your next album name, "Facilitate the Spewage".
BB: (laughs) Yeah it's going to be a punk record, bring a raincoat—it'll come with a rain coat in the LP. In any creative process I think most people who are in expressive lines of work can attest to, there are sort of stages in the process. The compiling and the arranging of the songs, the arranging of the book is sort one of the last pieces of the process. As artists we sort of become like scientists, you kind of put things together that you didn't think were going to go together, and step back and be like, was that good? No that's terrible. Next. Most of it is allowing. You just want to make room and allow things to come through.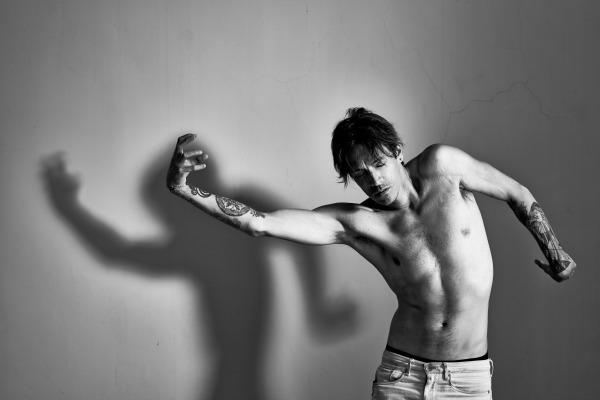 OK!: On the allowing, and this is going to turn into therapy, but if you are having a stressful day are you able to turn to music and art to calm it, or are you like "I'm too stressed to think about it"?
BB: Actually, it is an amazing opportunity to channel stress or anxiety, or fear, or desire, or joy. Any number of normal, human emotions, can be channeled quite successfully. It usually happens in song because there is an emotive quality to it. It's a place where it is appropriate to scream your brains out, or sing at the top of your lungs about something only you care about. Sometimes you are able to, God-willing, strike a chord in the thing you were feeling and lots of people have felt the same way at a similar time. That is when it gets really interesting.
Article continues below advertisement
OK!: With this album, how was it working with (longtime Incubus producer) Brendan O'Brien? Is that something that is sort of comfortable, and something that you were used to? Did it help you even though it was a different type of project for you?
BB: I think the fact that we have made three Incubus albums together. I've known him for about ten years and we've been working together that whole time, just in a different context, not drastically different, but different enough that when we did decide lets write a song together there was still enough room for it to be new. So we did sort of crack that nut a little bit, we found there was a lot of good stuff, a lot of fun too. It was actually all fun. It was really cool. I trust him as a producer, that much almost goes without saying, but I also have the utmost respect for him as a musician and an arranger. I had a little bit of an arranging bug in me, and I know that I am a lyricist but I have never been a wonderful musician. So it occurred to me after we wrote the first song, "Lady Black," it occurred to me, between the two of us we could probably come up with something really enjoyable. So there was no plan, no schedule, no record label, no budget, there was nothing. It was only two people with a growing history together that met each other in the room in a different capacity.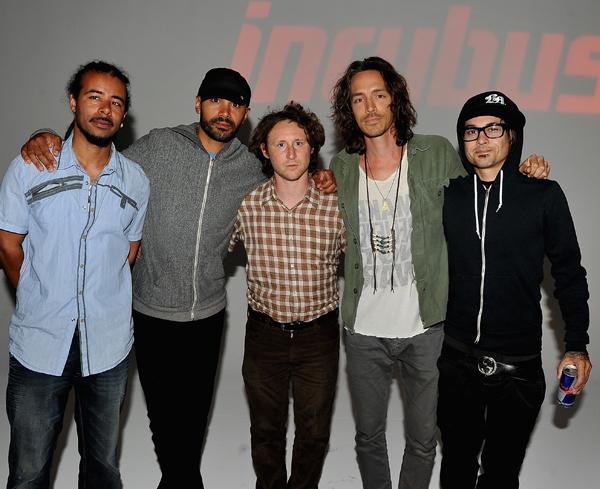 OK!: Touring; let's talk a little bit about that. With Incubus touring, what is the plan?
BB: The very next tour that I will be participating in will be South America for about three weeks with Incubus. We are going down with the Dave Matthews Band so we will be doing a handful of shows, Brazil, Peru, Chile, and a bunch of just Incubus shows as well.
OK!: And you'll be there when it's their summer.
BB: Yeah, is that how it works? Are they in that hemisphere, lovely. I love that, I forgot about that part. Chasing the summer. That's probably been my dream, to actually tour so that we chase the sun around the world, and we are doing it. What I'm hoping is that Sons of the Sea will have a band put together by the beginning of 2014, and hopefully do some gigs around the states.
Article continues below advertisement
Photos: 10 things that need to happen this season on The Walking Dead
OK!: What creative avenue have you not gone down yet that you want to explore?
BB: I would eventually like to make babies.
OK!: Oh!
BB: I think that is probably of the utmost creativity, to learn how to be a successful parent. I'm very interested in film. I don't know what capacity either, you know because I love to write. I have never been an actor and I have never studied acting. I take that back, I started to in an attempt to see what it felt like, I started working with a well-respected acting teacher in Los Angeles, and holy shit it is hard. I had no idea how hard. So it actually sort of upped my respect level for crafted actors. I did a small role in a film a couple months ago, an independent film with a friend of mine, named Cameron Richardson, a longtime actress. She invited me to come play a part of a poet. It was at a party in Big Sur, and I was like 'I don't know that seems pretty far off the mark, I don't know if I'm qualified'. So I had like three lines. And I kissed a girl on-screen. Honestly, I think I was probably terrible in it, but the director didn't have me do it again. So I don't know if that was because there was no budget, or because I nailed it. But I think it would be fun. I have this weird fantasy of being in like a weird sci-fi movie, or a zombie film, or a western. To be able to be somebody else in a different time seems great to me.
OK!: The zombie thing definitely, I love zombie movies.
BB: Yeah, I'm a fan of the genre.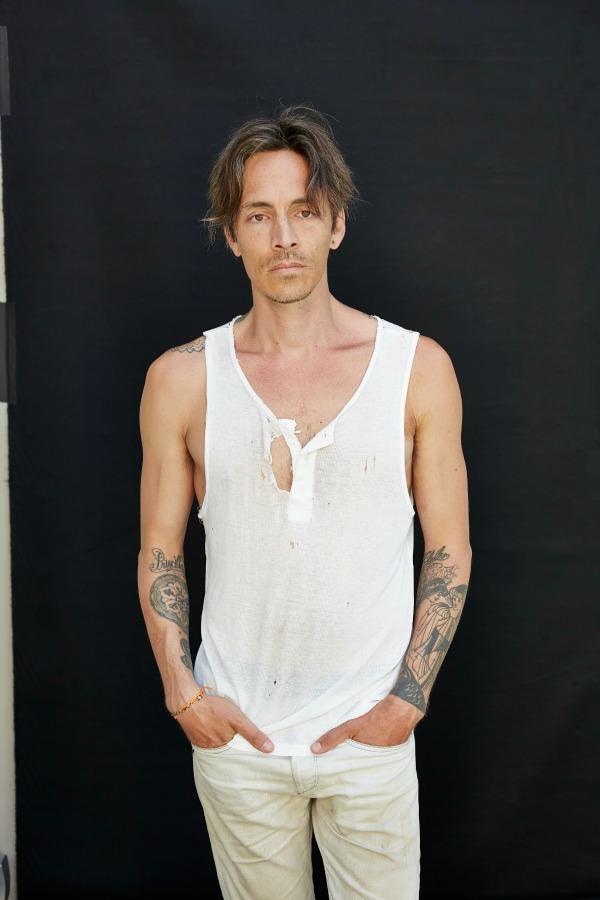 OK!: I like that this album is described as 'the quintessential Brandon Boyd'. What is that to you?
BB: Who said that, did I say that? I feel like everything that I have been working towards, and doing all of these years have all been in pursuit of a growing and greater appreciation of presence and being the most present as one could possibly be, and not dwelling too much in the past or worrying about the future. Those things can be, even from a purely logical place, they don't actually exist. They only exist in our memories and/or projections. So I love moment. Moment has the most potential to be surprised, to indulge in spontaneity. There are so many amazing things about right now. Even sitting here right now with you is an amazing moment, and I appreciate it. So in that sense, yes this is very much a reflection of me living very much in the present.
You can presently treat yourself to the Sons of the Sea album here.
What is your favorite track off the album? Tell us in the comments below or on Twitter @OKMagazine.