NEWS
OK! Exclusive: Dina Lohan Fires Back!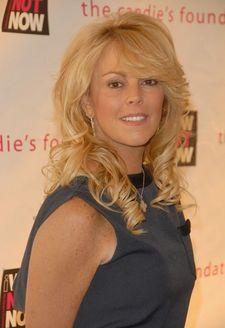 OK! caught up with new reality star Dina Lohan at the Project Cuddle event in Port Washington, N.Y., on Friday, where she was more than happy to set the record straight on several reports, including the rumor that her daughter Lindsay Lohan is planning to wed d.j. pal Samantha Ronson.
"If she's happy, I'm happy," Dina tells OK! exclusively. "That's all I'll say." Dina adds, "Samantha's great. I've known her and her family for ten years."
Article continues below advertisement
As for her ex, Michael Lohan's new weekly blog for OKmagazine.com, Dina was a bit more passionate, telling OK!, "My ex-husband writes a blog for you--not you, OK!-- about my show! I know he's my kids' dad. They can talk to him whenever they want, I don't stop them. I just want him to be respectful. It's all about respect. You give respect, you get respect."
Dina also addressed today's reports claiming Lindsay spent 2 hours in an L.A. hospital with d.j. pal Samantha. (A rep says the actress was there visiting a friend.)
"She has asthma. She's been flying around the world for five days. She was in Cannes. The temperature changes affect her breathing."
Dina continues, "I just talked to her. She's great. She wanted me to fly out but I have four kids. My 11-year old son just made the New York State Soccer Team."
The Living Lohan star tells OK! that she is eager to clear her reputation as the world's biggest party mom. "I'm just trying to help my kids," she says. "I don't want to hang out with 21-year old kids. I don't even want to go out with the PTA moms once a week--even though they do ask me."