NEWS
OK! Interview: Lindsay Lohan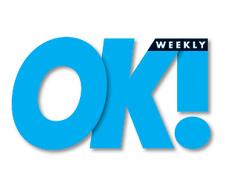 Lindsay Lohan has by her own admission been through an overwhelming year. Her father was put in jail; her mother is finally divorcing him after years of abuse; her heart broke as she split from her first love, actor Wilmer Valderrama; and overwork, private anguish and stress made her so ill she nearly died in the hospital. But the beautiful and talented 19-year-old is bouncing back now stronger than ever.
Article continues below advertisement
After suffering never-ending stories in the tabloids about alleged feuds with stars like Ashlee Simpson and Hilary Duff, nonstop attacks about her dramatic weight loss — at one point, from her own troubled father, Michael Lohan, who claimed on TV that his daughter had a drug problem — Lindsay is finally ready to set the record straight.
In this heartrending exclusive interview, she tells her real story for the first time. OK! had exclusive access to the set of the video to her new single, "Confessions of a Broken Heart," where she spoke about how she is healing.
This song is about her love for her father and the pain of trying to make sense of how he could treat her family so badly. Lindsay has directed the video, in which dramatic scenes of the domestic abuse her mother, Dina, suffered are depicted for all of the world to see. She directs her sister, Ali, on a mock set of the family home to scream: "Call 911!" as the actor playing her father physically and verbally abuses the actress playing her mother.
Article continues below advertisement
Lindsay sees the experience as a form of catharsis, and she cried as she watched her directions to the actors unfold.
Music boss Tommy Mottola, who launched the careers of such greats as Mariah Carey, proudly watched on as Lindsay directed her shoot. "She's as talented if not more talented than any of the great artists I've ever worked with — she has it all," he tells OK!.
After our interview with her, we could not agree more.
How does it feel to be directing?
I enjoy it. It's amazing to be able to do it.
This song is incredibly painful, as it deals with the breakdown of your family. Why did you write it?
The song is about my father. It is very personal and a very deep song. A lot of people go through family issues, abuse and that kind of thing. I think it's important to show that other people go through it. People have so many opinions of me. I wanted to show my vision of how everything has taken place and the truth of what happened. I can do that through directing this video.
Article continues below advertisement
There are scenes in which the actor playing your father verbally and physically abuses the actress playing your mother. Did it make you cry as you directed those scenes?
I cried yesterday as I watched. Watching my sister in the scenes, I cried. When we filmed the argument between the parents that made me cry.
All the abuse — why are you choosing to show it?
Because it really happened. I wrote the directions for every single shot based on reality. It's a look into my personal space, and I'm inviting everyone to see what has really happened in my life. As crazy and glamorous as my life might be at times, life contradicts itself in a lot of ways. My life has been one of those examples. Behind the glamour, no one really knows what's going on with me personally at home and what I've gone through. I have explored the options of how to put that to rest, and I decided this was the best way to do it.
How do you feel about your dad now?
It's a certain mix of feelings. I mean, I love him. I hope that he can get to a good place in his own head. I've gone through it. I've gone through everything and more that someone could have gone through at my age. I feel like I've lived a lifetime already. He just needs to focus on what's really important to him, get over his addictions. The way people act sometimes can be very irrational. He needs to find that spiritual common ground with other people.
Article continues below advertisement
How do you think he will react when he sees this video?
I'm kind of nervous about that.
What are you hoping it will do for him?
I hope he'll see what I say in the song is, "I love you" so many times, that I needed him and the crazy things in my life. I hope he sees the positive side of the video rather than the negative. The video is kind of offensive, but it is very raw.
After everything that's happened, do you want to reestablish a relationship with your father once he comes out of jail?
Always. He's my father. I need someone to walk me down the aisle when I get married!
Have you seen him or spoken to him since he's been in jail?
I don't get involved in anything. I don't even know where he is.
So you're speaking to him only through this song and video…
This is very therapeutic for me. I can let all my inhibitions go, do what I feel and express my emotions through music. I think a lot of
Article continues below advertisement
people use music for that — you can release a side of you that has been pent up with anger or anxiety. This song is the kind of song you can relate to, whatever position you may be in.
Can you ever forgive your dad for what he did to you and your family?
Well, I wouldn't be here without my mother and my father. My mother is portrayed in the video as she is.
Why did you decide to include your sister, Ali, in the shoot?
I wanted another real aspect. I wanted the realism to come through, and she is another object in a way, strange as that sounds. I have certain video clippings from our past that I will also cut into the video. She wants to act, so this is a great starting ground for her to experiment and go with whatever she felt and get used to being in front of the camera. But also, she went through that just like I did. She can use this too, just to let everything out.
Article continues below advertisement
But that scene where she is banging on the door, screaming for your parents to stop fighting — how did directing that make you feel?
It's kind of like my little brother Cody experienced it too, but he's too young to act in this. Some boundaries need to be stated. But that scene is like me when I was little and what I have gone through — and that was also me a year ago. I was going through a lot of stuff, and I had a boyfriend, and a lot of it was taken out on the situation and my relationship. I see myself in my sister. If any little girl out there can see the point where: "Lindsay's doing this music video right now, and she's gone through it now just like I have, it's okay," then I will feel I have done something positive.
Your mom and you have supported each other through all this. What is so special about your relationship?
She's my best friend, my idol. She has gone through so much, and the fact that she's
still standing there, I thank God for every second!
You have had a really tough year — your dad, breaking up with Wilmer, being in the hospital — what is the most hurtful thing that has been written about you?
I think the worst is the party-girl thing. I hate that! You can go out and have fun with friends but in moderation. I'm an angel compared to so many of my friends. It just offends me.
Article continues below advertisement
And you're 19, so you should be having fun…
Oh, I don't even believe that. But I hate the term "party girl." That is what I'd use for someone I have no respect for.
What age do you see yourself as in your head?
My mother's age! laughs. I mean at least in my 30s! It's so weird. But I thank God for it every second, because I'm glad that I have acquired this knowledge that I have at such a young age.
You look so healthy and beautiful right
now…
I have been taking care of myself. I have just surrounded myself with people who are good for me. I have friends I speak to every day, who I can turn to. I went on a hike the other day in San Francisco, and it was one of the best things I could have done. Taking care of yourself, being healthy and getting the right food, exercising. I have to make my body happy. I'm trying to get all my friends to do this now, too. I like being a mothering kind of person because of my family and what I've grown up in.
Article continues below advertisement
Has what has happened with your parents put you off of marriage and kids?
No! I think it's a beautiful thing, but I think it's important to follow what you want to be doing and lead a good life. If anything, I've learned the good side of that.
So you want marriage and kids?
Yeah!
So let's clear up why you got so thin…
I was going through a lot of stuff and overworking and not thinking of my body.
I was very rebellious and going through that phase that everyone goes through. When I got out, I was really thin. I lost like 20 to 25 pounds. I was on IV drips. I nearly died! And I don't know what exactly the cause was.
Weren't you terrified?
I was. But actually I didn't want to leave the hospital because it was the only place I could be free and find peace and quiet and the attention was the attention I craved. I really couldn't push myself anymore. I was working so hard.
You got burnt out?
Yeah. I was trying to please everyone instead of myself. it was actually good that it happened because I made a turnaround. I learned that that is not how I want my life to be.
Article continues below advertisement
Were you offered therapy?
People have mentioned it, but I haven't done it. I talk to people I have surrounding me, and that's important. You can never change anyone; it's all what they put out there and it's all in their minds — it's all them. As much as my father tried to do things like therapy, I was the only one who could calm him down. It's like people have to learn it themselves. I feel like I have to learn this myself. You have to go with your own instinct.
You were heartbroken when you broke up with Wilmer. What was the turning point for you on that?
I think, about five months after it happened, everything had been really bad. I just began to focus on my projects. I forced myself to believe that I needed to get my head together.
What did you learn from the last year?
To keep your levity. It's important to listen to people when they genuinely care about you. At the same time, you have to go with your first instincts. Just knowing and keeping in my head that everything that I've worked for and want to keep working for, I appreciate and keep a positive outlook on things.
Article continues below advertisement
You are constantly in the tabloids for supposedly having feuds with Hilary Duff and Ashlee and Jessica Simpson. What is the truth about that?
I'm friends with everyone — that's the funny thing. I don't make enemies, and I don't want to get involved in that. The only problem that I would have is if someone hurt my family. That's all I care about.
How do you balance your working life and your private life?
I don't think I have a private life! I don't and that's okay. I mean, I put myself in this place, basically. When you're in this business, you're saying, I want people to know about me, and I want people to see the kind of person I am, and I want to use other characters to express how other people might feel. I think it's beautiful, and you accept what God's given you. Any hard situation makes me want to work even harder, and every achievement just makes me want to go further and top it off.
Article continues below advertisement
So you've recently been linked to Jared Leto, Colin Farrell and again to Wilmer, your ex. Which of these is true?
It's all mumbo jumbo, yadda-yadda-yadda. I'm not back with Wilmer. Listen, we are friends. He is the most amazing person.
After everything you went through together, it must be difficult to cut it off…
It was really hard for us to get to a place where we could actually be on a friendly level again, because there were so many people who had a perception of what our relationship was like. He's a friend of mine. He is someone who has had a big impact on my life. I had to get him back in my life, and it's a great thing. You should always be able to have a relationship with someone who was a love of yours.
How did you manage to get over the breakup and become friends?
We're just on different levels now — we are just different people. Time has passed, and you realize and just see it and know I'm just me. I have my work, my album, my filming. I'm just making sure that I'm okay with everyone.
What is the key attribute someone would need to make you fall in love again?
Pause. Honesty. That he is a happy person. What I want has changed. I have become much more practical than I was. I used to want flashy cars. I'd rather go on a hike and go camping than go out to a club now. I mean, I still like to go out, but I'm growing as a person and I have found other ways to make myself feel better.
Article continues below advertisement
Given what has happened with your parents, do you ever worry that you could end up in an abusive relationship?
No. There are people I like right now.
Who?
I'd love to mention names, but I don't think it would be a good idea! There are people I have strong feelings for and who have had a good impact on my life, and I really respect them. They have the right outlook on things. I think that is really all I can ask for. Just someone who genuinely cares about me and my happiness.
What advice can you give your sister, Ali? Are there any things you will tell her to do differently than you did?
Be careful of the people you are photographed with, because that can get you in a whole lot of trouble! But I don't have any regrets about anything I've done in my entire life, because it has made me the way I am now.
You work so hard with movies, your album and this video shoot all back to back. How do you cope with having so little sleep?
Article continues below advertisement
I think you just push through it. Sometimes, I'd rather not sleep to get into character.
What is the one thing you don't think the public realizes about you?
I'm very caring and very loving and honest and loyal. I think I'm a good friend.
How do you think the world will react to the "Confessions of a Broken Heart" video?
I hope they're not mean about it, because it's a good thing. I hope people will see that I am taking the liberty to put it all out to the public, to let everything out that has gone on in my life. I hope they see the positive side and appreciate the introspective side of my person.
Why have you decided to put all this out there now?
It just made sense; I just kind of felt it. It wasn't an idea. We weren't going to start on the album until probably this month but it just came together, it just kind of hit me.
How is life different now that your dad isn't in it?
He's still in it, but just not physically at this point, thus far. I don't know what is going to happen.
In the song, you talk about wearing your dad's clothes as you think of him. Do you actually do that?
Article continues below advertisement
Yes. When I was recording the song, I was in my mother's house in the Hamptons. I kept recording and recording the song and adjusting the lyrics. I ran into the bathroom and locked the door because I was emotional. I think it sounds beautiful. The song describes
everything that happened.
At one point, you get your sister to say in the video, "Call Pop-Pop." That is what you call your grandfather who passed away. It's another thing that must have been so hard for you to deal with.
He was such a great person in my life, and I miss him. It was so hard for me.
Tell me about your charity work…
It's a different role. I don't like to talk about it too much because I don't like it when people hype the fact they do stuff for charity. It's just for me because it's what I want to do. If you do something, do it for you. I'm working with Hurricane Katrina charities and with relief for Haiti.
One last question: Will you ever go back to being a redhead?
Yes! But it's a surprise when.