NEWS
OK!'s Online Book Club: 'Eat Pray Love'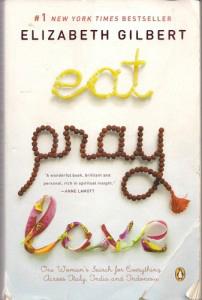 A great book is always more fun when you've got some pals to gab about it with — the high points, the low points, the tear-jerking moments and everything in between. That's why OK! has started up a book club and our second pick is Eat Pray Love! Join us on the live blog at 8 p.m. as we discuss chapter 90 through the Final Recognition and Reassurance!
Join in the chat with your questions, comments, or just to get in on all the fun!
Article continues below advertisement
Join us next Tuesday as we discuss the film version of Eat Pray Love, which hits theaters Aug. 13!