NEWS
Oscar Countdown: Best Actor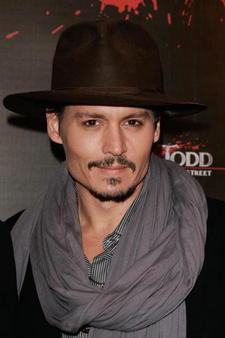 Should we bother analzying the Best Actor race? All signs point to a done deal for Daniel Day-Lewis, but it's never safe to assume anything. So OK! brings you Mr. DDL's competition.
Best Actor
George Clooney, Michael Clayton
Pro: George backed up his Supporting Actor win (for Syriana) with a beautiful controlled one as a legal fixer in this drama thriller. He can certainly charm his way to a bookend Oscar and those wanting to upgrade his Supporting Actor statuette to a Leading Actor one have their chance here.
Article continues below advertisement
Con: His nominated co-stars, Tom Wilkinson and Tilda Swinton, are slightly better and have better odds. And there's Daniel Day-Lewis.
Daniel Day-Lewis, There Will Be Blood
Pro: Um, everything. Can anyone dethrone the Day-Lewis Express? Not really. The Brit has swept the biggies and nearly all of the critics awards. And he's not all to shabby either in the film, which is probably the understatement of the year. His sinfully delicious Daniel Plainview is a clinic in acting.
Con: Voters may be tired of a lock.
Johnny Depp, Sweeney Todd: The Demon Barber of Fleet Street
Pro: Voters love when an actor stretches his talents and Johnny does just that, singing and slaying his way to a third nomination in five years. He is the film and when Johnny dives into parts, he dives deep.
Con: Third time will probably not be a charm for Johnny (though he will win one day) as the film may be too macabre for some voters. And there's Daniel Day-Lewis.
Article continues below advertisement
Tommy Lee Jones, In the Valley of Elah
Pro: A surprise nominee, so could there be a surprise win? Tommy brought his A game in this subtle performance as a war vet searching for his MIA soldier son. He also benefits from starring in — and earning kudos for — No Country of Old Men, so he could score easy votes that way.
Con: His performance may be too subtle in an unforgettable flick. And there's Daniel Day-Lewis.
Viggo Mortensen, Eastern Promises
Pro: A nomination has been a long-time coming for Viggo. Never one to half-ass anything, Viggo was startling and startlingly fearless as a ruthless tattooed Russian hitman.
Con: It's not meant to be. The film was too small and didn't break any box office records, to say the least. And there's Daniel Day-Lewis.
Prediction
Winner: Daniel Day-Lewis
Next in line: Johnny Depp