NEWS
Paris Hilton to Guest Star on "Earl"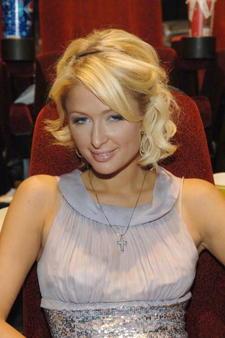 Before she returns to the big screen this spring, Paris Hilton will make a pit stop on the small screen.
The heiress-turned-actress is slated to make a guest appearance on My Name Is Earl next month.
In an hour-long episode, titled "I Won't Die with a Little Help From My Friends," Paris will portray herself in a dream sequence of Earl's (Jason Lee). The episode airs April 3, the first post-strike show for the sitcom.
Article continues below advertisement
"When we wrote the role of 'Paris Hilton' in the script, we weren't exactly sure who to go with for the role," series creator Greg Garcia says. "But after an exhausting search we finally settled on a relatively unknown actress by the name of Paris Hilton. I can't wait to see what she does with the role, and I can't wait for America to discover her."
The 27-year-old, whose next flick Repo: The Genetic Opera opens April 25, is no stranger to television, of course, having starred on The Simple Life and guested on American Dreams, The O.C., Veronica Mars and Las Vegas.