NEWS
PHOTOS: Jon Gosselin Takes Daughter Leah on Rainy Day Errands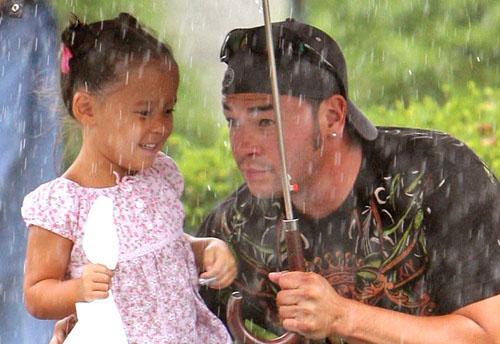 "Here, honey... stand under daddy's umbrella. Just don't get my Ed Hardy shirt wet... I only have 756 more of these bad boys."
Reality TV's most eligible sorta-bachelor Jon Gosselin spends some quality time with daughter Leah, bringing her with him on some rainy day errands earlier today near their home in Reading, Pa.
SELL ALL 8 PICS OF JON AND LEAH IN THE GALLERY!
MORE ON:
OK Galleries & Photos
Article continues below advertisement