NEWS
Piven Adds 'Salt' to His Sushi Story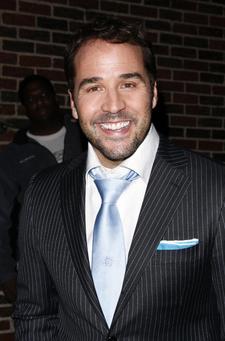 Is Jeremy Piven doing a little back-peddling here?
Last month the Entourage star said that he had to end his Broadway run early because of mercury poisoning, which he claimed that he suffered due to eating lots of sushi.
But this morning on Good Morning America, he told Diane Sawyer that his claim has to be taken "with a grain of salt".
When the host read Piven a statement from toxins expert Dr. Jeffrey R. Suchard which seemed to debunk his story, Piven seemed to falter a little.
Article continues below advertisement
Dr. Suchard said that it's common for fans of fish to have up to six times the normal amount of mercury in their system -- but it wouldn't be a problem until they had hundreds, or even thousands of times the normal levels!
Faced with the docs words, Piven, who stopped showing up to perform in Speed The Plow in mid December -- two months before it was due to close-- told Diane: "You have to understand something -- I'm not a doctor. I don't even play one on TV, Diane. So you have to take everything I say with a grain of salt."
Let's wait to see what the show's producers (and their lawyers!) have to say about this latest development.