NEWS
Plastic Surgery Obsession: Kendall Jenner Planning Second Nose Job!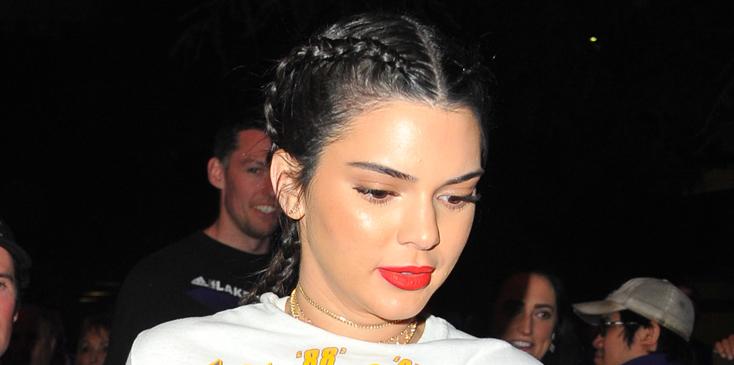 Is the pressure to be perfect too much for supermodel Kendall Jenner? The 21-year-old may be going under the knife for a second time, for the same procedure.
Kendall has faced plastic surgery accusations for years however, a friend of the top model exclusively told that Kendall is in fact planning another nose job to slim it down even further.
"Kendall's obsessed with Kim's perfect nose and she's using the same surgeon of course. She wants it to be incredibly subtle like her last nose job that was barely noticeable," the insider revealed.
Article continues below advertisement
"She's going to do it before the Spring/Summer shows and she can't wait to finally have her dream nose," the source confessed. "Kendall's losing her baby features every day now and she thinks her nose looks slightly out of place as a result."
Kendall's desire to go under the knife also seems to be influenced by her little sister, Kylie Jenner, who has confessed to undergoing cosmetic procedures herself.
"Like Kylie and her lips, Kendall's nose has been her big issue for as long as anyone can remember," the source said.
What do you think of Kendall going under the knife? Let us know you thoughts in the comment section!