NEWS
Posh to Pose in Panties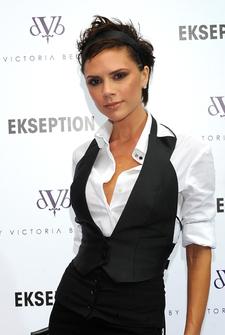 Soon David Beckham won't be the only one in the family on display in Armani undies for the whole world to see!
Victoria Beckham is already considered a fashion icon for what she puts on, but now she's getting down to basics and taking most of it off! Posh will be stripping down to her skivvies in new ads for the Armani lingerie line.
CLICK HERE for OK!'s Ultimate Posh & Becks gallery!
The ads with Posh in her panties will debut for the spring-summer 2009 Emporio Armani women's campaign. Giorgio Armani himself describes Mrs. Beckham as a ''style icon, a dynamic lady whose influence and recognition will add great excitement'' to the campaign.
Article continues below advertisement
Hmm, we wonder if Posh and Becks will fight over who looks better on their billboards!